If you take the TEAS exam in order to be admitted into a postsecondary health science or nursing school, you must pay the TEAS test cost in order to take the exam. The ATI TEAS, also known as the Test of Essential Academic Skills, was organized to evaluate a student's abilities in Math, Science, Reading, and English and Language Usage. You are about to take the FREE TEAS Practice Test and you want to know more details about the TEAS test cost. Let's clarify it on our website!
What Is The TEAS Test?
Many programs use TEAS results to assess potential nursing students' academic preparedness. You should study for the TEAS before applying to any nursing program because a high score might offer you an advantage – even if the test is not officially required for admission.
The TEAS is administered by ATI, which also provides preparatory services. You can take the TEAS at school, at an ATI testing facility, or online through a school- or ATI-approved proctoring service. Some colleges demand a certain TEAS format, although others allow you to take the test in person or online.
The test is scored by ATI by allocating a weight to each question. While you may detect varying levels of difficulty throughout the exam, you will not be able to distinguish the point values of individual questions. Each school determines what constitutes a passing grade.
How Much Does It Cost To Take The TEAS Test?
There is a testing cost to take the TEAS test, even though the TEAS cost varies depending on the place where you are taking the test (e.g., a college, university, or an ATI testing site). TEAS test costs will not be included in the application fees you must pay when applying to your chosen institution or university. During test registration, you'll get the exact number you'll have to pay. The TEAS test cost varies depending on the institution and setting, but it is usually around $110
Where To Pay The TEAS Test Cost?
TEAS is available in three settings:
1) at your institution
2) in a PSI test site
3) online through ATI
You must pay the TEAS exam cost through the ATI TEAS website, even if you take your TEAS exam at the institution or university to which you are applying. Therefore, you will be asked to sign up and create an account. You'll be able to schedule and pay for the TEAS test once you've done this.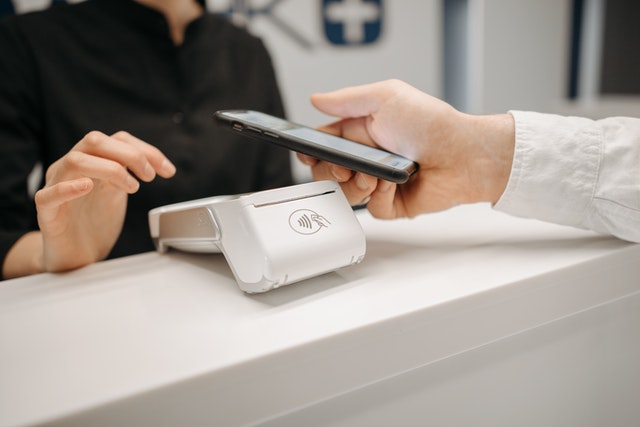 What Are The Accepted Payment Methods?
The TEAS test cost can be paid in cash in person, by cheque, or by debit/credit card. When enrolling online,  the payment can be made through our online registration system using PayPal.
Read more: TEAS test dates
Forfeiting Testing Fees
An individual may be obligated to forfeit their TEAS test price and pay the full amount to take the exam in some specific circumstances. Test fees may be forfeited for some reasons, including:
Failing to follow the rules of the test site

Being late on your test day

Failing your test.
Read more: How hard is the Teas test?
Other Fees
Your score results are automatically sent to your chosen college or university during registration. You may choose to send your transcript to different universities in some cases. If this is the case, you will pay an extra fee to have a copy of your transcript forwarded to that school. The amount you have to pay for ordering a transcript is $27.
How To Pay For An ATI TEAS Exam At The Start Of The Exam?
Some universities require students to register for the ATI TEAS Exam on their school website, but they must pay for the exam through ATI prior to taking it. Please follow the payment procedures below.
STEP 1 – Examine Your Institution's Configuration
The institution linked with the assessment will be indicated by the proctor, and you must ensure that your account is set to the same institution.
STEP 2 – Fill in the Assessment ID
Note: As a convenience to nursing school candidates, ATI reports TEAS (exam of Essential Academic Skills) exam scores to schools. It is, however, exclusively your duty to ensure that all of your
school applications, as well as your TEAS test results, are full, correctly filed, and on file with each of these schools.
Note:  If you take the TEAS exam in a school testing center, your test results will be immediately delivered to that school as well as any other school(s) you select in the Send Results window.
STEP 3: Provide Payment Information
STEP 4 – Obtain Access to the Assessment
STEP 5: Take the ATI TEAS Test STEP 6: Finish the ATI TEAS Assessment.
FAQs
Final Words
In conclusion, understanding the TEAS test cost is an important consideration for students preparing to enter nursing school or other healthcare programs. The cost of the TEAS test varies depending on the testing location and institution, and additional fees may apply for certain services, such as rescheduling or requesting additional score reports. It's important for students to research the costs associated with the TEAS test at their preferred testing location and budget accordingly. However, it's important to note that some institutions may offer financial assistance or fee waivers for students who demonstrate financial need. By being aware of the costs and available resources, students can approach the TEAS test with confidence and pursue their academic goals without undue financial burden.
I hope this blog article will assist you in getting information on TEAS test costs and properly preparing for your upcoming exam. It's now time to try hard for your TEAS practice test!