TEAS Test (which stands for Test of Essential Academic Skills) is a standardized test utilized by medical-associated schools to assess candidates for their educational programs. Therefore, many people are concerned about how hard is the TEAS test and how to pass this test. Follow this article to have a deep understanding of this test. If you want to take more questions, take our free TEAS practice test now!
Is the TEAS test hard? To answer this question, firstly, let's begin with the fundamental information of the TEAS test's procedure.
How many questions are on the TEAS?
The candidates of the TEAS test need to pass 4 different tests with a total of 170 questions in each specific area, including Reading (53 questions), Math (36 questions), Science (53 questions), and Language usage (28 questions). Each question will help assess the candidate's ability in a certain aspect, demonstrating that the candidate who passes the test with a competitive score will be qualified to work professionally. However, only 150 questions will be scored, on the contrary, the remaining questions will be used by the organizers for extra purposes and not scored. In reality, the question makers will not tell you what the scored question is. Your responsibility is to complete all questions equally. Remember that the score you receive will be a reflection of your knowledge and preparation. 
TEAS passing scores
Similar to IELTS or JNPT, in the TEAS test, there is no exact score to judge which candidates pass, or fail. Each contestant will receive a certain number of points, and this score can only illustrate their nursing-related ability. However, institutes or medical organizations can base on this test to announce the minimum passing score, in order to choose the most suitable candidates.
Typically, professional institutes will require candidates to score between 59% and 77%. At this level, candidates are considered to have a solid foundation of medical-associated knowledge and are able to pursue long-term medical education. Meanwhile, medical facilities or hospitals will require applicants to ensure their TEAS scores of above 78%. Candidates at this score level have excellent knowledge and are ready to work in a professional medical environment.
TEAS pass rate
In the United States, the TEAS test average score is around 60 percent. A typical score for students applying to an associate's degree program is about 66 percent. An average score for students applying to bachelor's degree programs is 70 percent.
So is the TEAS exam difficult? Let's find out in the next part!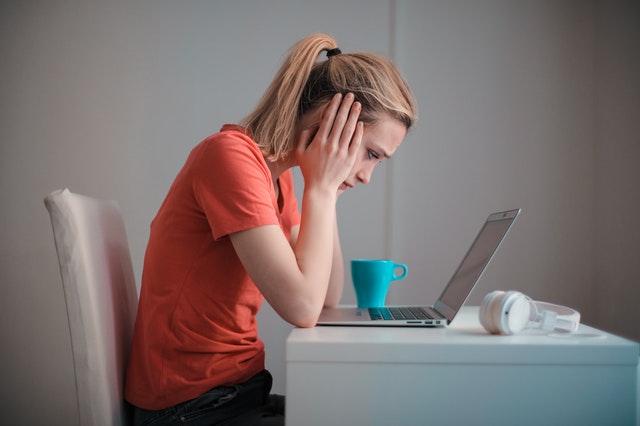 How hard is the TEAS test?
We'll list 5 key challenging aspects of the TEAS test below:
When taking the TEAS test, candidates have to complete a total of 170 questions in only about 3,5 hours. However, each section will have its own time. Specifically, you must complete the Reading test in 64 minutes, 54 minutes for the Math test, 63 minutes for the Science test, and 28 minutes for the Language usage test.
It is really a big challenge for anyone to complete such a large number of questions in a limited time. In particular, with the Language usage test, you have to complete 28 questions at the same time, which means you only have 1 minute to complete each question. However, this will also be an opportunity for you to discover your own capabilities.
The appearance of unsolicited questions
Candidates of the TEAS test will have to complete 170 questions, however, only 150 of them will be scored. The remaining 20 questions will be used by the organizers for internal purposes, including assessing the quality of the test and improving the test procedure. However, the questions are mixed together and the candidate cannot separate which are scored or not. That means you have to do even the unscored questions. This can be considered a disadvantage for the candidates.
Unable to go back to previous questions
In the test, when coming to a new section, you will not be allowed to go back to the previous questions for correcting your answers. You can only move between questions if you are still in the same section. Let's take a specific example. If you are on the Language usage test, you will not be able to see the questions from the previous 3 sections. However, you can still correct the answers to the questions in this section, before the time runs out.
Unable to use the personal calculator
When taking the TEAS test, you will be provided with a specialized calculator, including 4 basic functions. This means that you will have to quickly adapt to this new computing device, without having to use your favorite calculator. However, there will be certain differences between the test formats. For example, when taking the paper-based test, you will be given a portable calculator. However, when taking the online test, the computing device will be synchronized right on the computer.

Most tests in the world allow candidates to take an unlimited number of times, as long as they meet the conditions of that contest. However, in the TEAS test, it is nearly impossible for you to do that. How many times you are allowed to take this test per year depends on the decision of your applied school.
Key tips to pass the TEAS test
The above has explained how hard is the TEAS test. Now let's find out useful TEAS Test Tips for 4 Subsets:
Schedule specific registration
When scheduling a specific registration, candidates will be motivated to study harder. In case you register for the test too early, you will not have enough time to prepare mentally and physically. On the contrary, if you register for the test too late, it just makes you feel stressed and discouraged. Therefore, remember to take a test registration schedule that suits your ability and objectives.
Read the question carefully
Remember that when taking the TEAS test, you are not allowed to go back to the previous questions in case you entered the new section. That means even if you are aware of getting the wrong answers, it is impossible to correct them. Therefore, read the question carefully and make sure all the answers are the most appropriate. 
Do not cram too much knowledge just before the TEAS test
Candidates often have the habit of cramming knowledge just before the test in the hope of achieving maximum efficiency. However, this habit can negatively affect your performance. Cramming can not make you better but stress and disappointment. Remember, adding knowledge is a long process that requires huge time and effort. So, let's start right now!
Consider carefully about fundamentals
Each section of the test will have different fundamentals. It is imperative to follow these rules to avoid taking wrong answers just because of absurd mistakes. For example, when taking the Language usage test, take time to review if the test allows abbreviations, or how the rules for accents are applied. Similarly, for the Math section, it is necessary to understand the method of representing numbers.
Memorizing these principles is not difficult, but many candidates make mistakes in the test room. The main culprit behind this problem is pressure, which can be remedied by regular practice.
In conclusion
The above article has provided an overview of the ATI TEAS test. We hope that you will get more beneficial information about how hard is the TEAS test and how to pass it. Now it's time to take our free TEAS practice test. Let's practice now!
Read more >> How to study for the TEAS test 2023?