Of the 24 scored English and language usage questions on the ATI TEAS, 6 questions (25%) will be in the sub-content area of Vocabulary Acquisition. To answer these questions, you will need to identify the meaning of words and phrases from their parts, such as roots and prefixes, as well as from the context in which they appear. This article provides you with the top strategies for tackling TEAS Vocabulary. Let's get started with our free TEAS practice test to pass your actual exam with a high score on the first attempt.
Otherwise, you can study ATI Teas English & Language Usage Vocabulary with our TEAS Practice Test 2023!
What's Tested On The ATI TEAS English And Language Usage?
You will be expected to express yourself clearly and correctly in writing, as a nursing or health science student and later as a healthcare professional. This skill will help you communicate effectively with clients and colleagues. You might be taking notes on a client's chart, writing out instructions for a colleague or client, or preparing educational material to distribute to clients or the public.
The TEAS English and language usage content area assesses your ability to use correct spelling, grammar, and punctuation; construct sentences and paragraphs to express meaning clearly; and use appropriate style and vocabulary to communicate to a given audience.
There are 28 items in English and language out of 170 total items on the TEAS, and you will have 28 minutes to answer them.  This means that each question will take an average of 1 minute to answer.
24 of the 28 questions in the English and language usage section, will be scored, and 4 questions will be unscored. You won't know which questions are unscored, therefore, do your best on every question.
The 24 scored English and language usage questions are divided into three sub-content areas:
| | |
| --- | --- |
| Sub-content Areas | Number of Questions |
| Conventions of Standard English | 9 |
| Knowledge of language | 9 |
| Vocabulary acquisition | 6 |
What Are Covered In ATI TEAS Vocabulary?
1. Using Context Clues
Context clues are the phrases and words in a sentence that assist the reader in understanding unfamiliar terms. There are many different types of context clues that can help you infer the meaning of a word.
Synonyms
When you're not sure what a word in a sentence means, look for clues that point to a similar idea. In the sentence, another word or phrase with a related meaning may appear.
Example: The witness intentionally attempted to obfuscate the facts of the case by confusing the detective with conflicting accounts of the event.
Analysis: The clues "conflicting" and "confusing" both refer to the meaning of the verb obfuscate, which means "to make ambiguous" or "to confuse".
Contrast words
Looking for clues that point to a contrasting idea in a sentence can help you determine the meaning of an unfamiliar word.
Example: The team members were surprised by their manager's churlish behavior at the meeting, given that he was normally polite and pleasant to everyone on the team.
The clues "surprised" and "normally" indicate that the word churlish means "polite" and "pleasant" in the opposite manner. And churlish is defined as "rude" or "uncivil."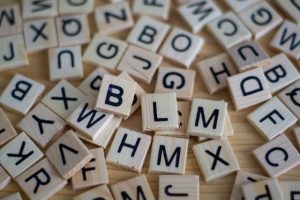 Tone words
Positive or negative tone words can provide you with clues to the meaning of an unfamiliar word in a sentence.
Example: The pernicious rumor threatened to destroy her reputation.
Analysis: The clues "threatened" and "destroy" set a decidedly negative tone for the sentence, indicating that pernicious also has a strongly negative meaning. And pernicious is defined as "extremely harmful."
Read more>> TEAS English Study Guide 
Words in a series
When a word appears in a series of related or similar terms, use context clues to determine whether the meaning of a word is related to the meanings of the other terms.
Example: My grandfather was well-known for his generosity to hospitals, schools, orphanages, and other philanthropic organizations.
Analysis: The word philanthropic appears in a list of organizations that assist people in different ways. Philanthropic is an adjective that describes an act or a person that is "dedicated to ensuring the welfare of people."
Cause and effect
Some context clues aid the reader in comprehending the relationship between the ideas in the sentence. You could understand the meaning of a word by recognizing a cause-and-effect relationship between the unfamiliar word and another portion of the sentence
Example: The incontrovertible evidence that is presented at the trial proved the involvement of the defendant in the crime.
Analysis: This sentence describes a cause-and-effect relationship between the kind of evidence given at the trial and the level of certainty about the defendant's involvement in the crime. 
The term incontrovertible must mean "undeniable" or "completely certain" because the evidence "proved" that the defendant was involved.
General idea of a sentence
Context clues can provide information about the general situation or subject matter described in the sentence. These details can assist you in predicting the meaning of an unfamiliar word appearing in that context.
Example: The mother admonished her daughter for recklessly driving on the icy roads.
Analysis: The word admonished is used to describe how a mother reacted to the dangerous driving of her daughter. Admonish must mean "to scold" or "reprimand" because "reckless driving" is risky behavior and a mother would likely want her child to drive safely.
2. Breaking Up Unfamiliar Words Into Word Parts
Many words are created by combining smaller word parts.  You can often decode the general meaning of a word by taking an unfamiliar word apart and analyzing the meaning of each of its components.
Common affixes
A morpheme is the smallest meaningful unit of grammar in a language. A morpheme that connects the beginning or end of a word root to create a new word is called an affix. Affixes have specific meanings and roles, despite the fact that they cannot stand alone. Derivational morphemes are affixes that change a word's grammatical function or essential meaning. Inflectional morphemes are affixes that do not change the meaning of a word but indicate number, tense, possession, or comparisons. You will be able to understand how affixes shape the definitions of the words they help build by becoming familiar with the meanings and functions of the most common affixes.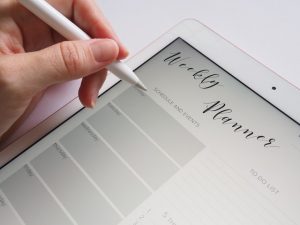 A prefix is a type of affix that is added to the beginning of a word root to build a new word. Some prefixes, such as in-, might have several meanings, therefore, you may also need to use context clues when analyzing the general definition of a word. Look over the following table to become familiar with some of the most common prefixes.
| | | |
| --- | --- | --- |
| Prefix | Meaning | Example |
| anti- | against | antisocial |
| auto- | self | autobiography |
| de- | opposite, down | deactivate |
| dis- | not, opposite of | disinterest |
| en- | to cause to be | entangle |
| in- | In, into, toward, near | indoctrinate |
| in- | not | inaccurate |
| inter- | between | interstellar |
| mid- | middle | midline |
| mis- | wrongly | misinterpret |
| non- | not | nonsense |
| pre- | before | prelude |
| re- | again | return |
| sub- | under | submarine |
| trans- | across. through | transcontinental |
| un- | not | unhappy |
| dys- | bad or difficult | dysentery |
| endo- | in, within | endoscopy |
| epi- | over, around | epidural |
| exo-/extra- | outside | exoskeleton |
| hyper- | beyond normal, high | hypertension |
| hypo- | low, under | hypoglycemia |
| intra- | within | intravenous |
| macro- | large, long | macroglossia |
| micro- | small | microscope |
| mal- | bad | malaise |
| per- | through | percutaneous |
| peri- | around, surrounding | pericardium |
| poly- | many, much | polydactyly |
| post- | after | postmortem |
| super-/supra- | above | supraorbital |
| tachy- | rapid | tachycardia |
Word roots can also combine with suffixes to form new words. A suffix is an affix that attaches to the end of a word, and it can change both the meaning and grammatical function of a word or part of speech. The following is a list of some of the most common suffixes in the English language.
| | | |
| --- | --- | --- |
| Suffix | Meaning | Example |
| -able, -ible | capable of being | passable |
| -acy | state or quality | democracy |
| -ate | become | fixate |
| -ed | past | wanted |
| -en | become | enlighten |
| -er, -or | one who | teacher |
| -ful | full of | joyful |
| -ify, -fy | make or become | magnify |
| -ious, -ous | characterized by | pious |
| -ist | one who | pianist |
| -ize, -ise | become | energize |
| -less | without | wordless |
| -ly | characteristic of | happily |
| -ment | action or resulting state | retirement |
| -ness | state of being | fullness |
| -ology | study of | biology |
| -s, -es | plural | lights |
| -ship | position held, character | friendship |
| -sion, -tion | state of being | tension |
| -y | characterized by | weepy |
| -ac/-al/-ar/-ary | pertaining to | cardiac |
| -algia | pain | myalgia |
| -ase | enzyme | lipase |
| -asthenia | weakness | neurasthenia |
| -crine | to secrete | endocrine |
| -cyte | cell | leukocyte |
| -dynia | pain | gastrodynia |
| -ectomy/-tomy | surgical removal | tonsillectomy |
| -emia | blood | anemia |
| -gnosis | knowledge | prognosis |
| -gram | picture or record | cardiogram |
| -ia/-ism | state or condition | tachycardia |
| -ic | pertaining to | therapeutic |
| -it is | inflammation | sinusitis |
| -lysis | breakdown, separate | paralysis |
| -lpsy | attack or seizure | epilepsy |
| -ole/-ule | small | molecule |
| -oma | tumor | blastoma |
| -osis | condition | ankylosis |
| -pathy | disease | neuropathy |
| -penia | deficiency | osteopenia |
| -poiesis | formation | hematopoiesis |
| -rrhage | excess fluid | hemorrhage |
| -stasis | stopping, controlling | homeostasis |
Read more>> TEAS Math Study Guide
Word roots
Understanding the meaning of an unfamiliar word's root can aid in making decoding the word much easier. Many terms in the English language get their roots from Latin and Greek words. The root word derma-, for example, is from the Greek word for skin, and a doctor who specializes in the skin is called a dermatologist. The root appears in many other words as well—epidermis,  dermatitis, and hypodermic, to name a few. Once you get familiarized with the meaning of a root, you can apply that knowledge to decode a variety of words.
As a healthcare professional, becoming familiar with common roots that appear in medical terminology will be very beneficial; however, the TEAS will ask you to assess the meaning of words and their roots that are not strictly medical usage. The table below lists some of the most common roots that appear in medical terms.
| | | |
| --- | --- | --- |
| Root | Meaning | Examples |
| acous- | hearing | acoustic |
| bronch- | lungs | bronchitis |
| cutane- | skin | subcutaneous |
| glyc- | sugar | hypoglycemic |
| hemo- | blood | hemoglobin |
| nephro- | kidney | nephrologist |
| ocul- | eyes | oculist |
| osteo- | bone | osteoporosis |
| pod- | foot | podiatrist |
| pulmon- | lungs | pulmonary |
| vas- | vein | vascular |
You will be able to decode even the most complex words on the TEAS by putting your knowledge of roots, suffixes, and prefixes together:
Example: neonatologist = neo (new) + natal (birth/born) + ologist (one who studies)
Analysis: A neonatologist is one that specializes in the development and health concerns of newborns.
Let's try a question that requires you to take apart an unfamiliar word to decode its meaning. After that, you can visit our website to take thousands of free TEAS vocabulary practice tests. 
Question: Jasmine's primary physician recommended that she get a second opinion on her condition from a hematologist. Jasmine likely has a condition related to which of the following disease?
(A) Lungs
(B) Liver
(C) Hands
(D) Blood
Answer:
Step 1: This question inquires as to why someone might consult a hematologist. Different areas of the body are represented by the answer options. This area of expertise can be identified by taking the word "hematologist" apart into its components
Step 2: The root of the word "hematologist" is hemato-, which has to do with blood. Hemoglobin, a crucial part of blood, is another word with this root. The suffix -biologist implies someone who studies something. As a result, a "hematologist" is one who studies or specializes in blood conditions.
Step 3: The prediction matches the answer choice (C). The other choices are all about different parts of the body.
10 Ways to Effectively Study Vocab Words
Below are 10 effective ways to remember vocabulary which can gain your vocab range significantly:
1. Define it.
List each word together with its definition. Writing down a word and its meaning aids in committing the knowledge to long-term memory.
2. Sketch it. Be imaginative! Images can aid in connecting a word's definition to its meaning. Visual learners will benefit greatly from this approach. Use the hashtag #powerscore to share your doodle with us on Instagram; we'd love to see what you come up with!
3. Put it in context. Include the term in one or more new sentences. The contextualizing language will aid in understanding and solidifying its meaning.
4. Enter it. Try to define each term without consulting definitions by typing it into a document or spreadsheet.
5. Make it into fiction. Create a brief tale with 10 to 20 vocabulary terms. On the day of the exam, this might help you contextualize and recall terminology. Describe the short narrative you came up with using your vocabulary terms in the comments section below.
6. Disassemble it. Study the word's origins, prefixes, and suffixes to better comprehend it. Even the trickiest questions can be solved if you can learn to link words with similar terms.
7. Group it. Sort frequently used vocabulary into groups so you may connect terms with related meanings.
8. Let it out. Say the word in a sentence after reading it out loud. When information is spoken, some audio learners find it simpler to remember it. Bonus: Record yourself for subsequent replay or go one step further and employ the podcast technique.
9. Disperse it. If you could quiz someone, read them your short tale, or teach them the vocabulary you're studying, ask them to.
10. Test it. Create your own vocabulary tests! Write your own tests and take them a week or two later since experts contend that teaching is the greatest way for individuals to learn.
FAQs
Final Words
The Vocabulary questions on the ATI TEAS test assess your knowledge of words that may be used in news articles, medical journals, and even novels. There are many ways to learn the ATI TEAS vocabulary. Reading for pleasure can help you expand your vocabulary, especially if you read a variety of nonfiction subjects as well as fiction. Read all of the study materials for the ATI TEAS test and pay close attention to the phrasing in the given sentences. Brush up on basic TEAS reading vocabulary and synonyms, with a focus on medical terms and commonly confused words.