The TEAS test is becoming one of the most popular tests for students pursuing nursing-associated programs. In which Science section is considered to be a critical part. You find the ATI TEAS Science section overwhelming? This is very normal! TEAS science includes so much material. Let's go through the specifics of the TEAS science study guide.
ATI TEAS 6 Science Review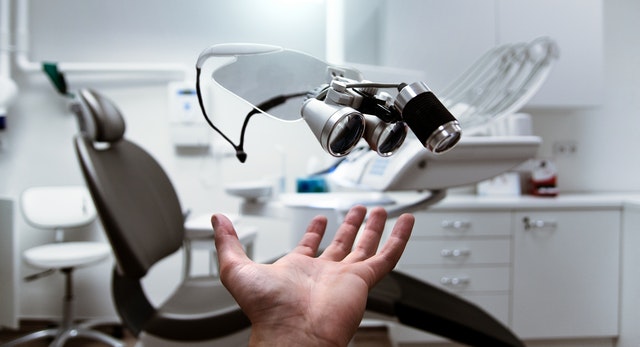 You're probably well aware of the significance of science in the nursing sector, as well as the medical field as a whole. The industry is always changing as a result of various medical discoveries that can only be achieved through comprehensive and dedicated scientific research. Almost every task a nurse performs, from listening to a patient's heartbeat to taking blood to inject vaccines, includes science in some way. Without the help of science, none of these very common procedures you'll be asked to execute on a daily basis would be possible. As you work in your chosen profession, you will be required to join the subject on a variety of levels. Many of the biological processes that take place in the human body, as well as the standards by which we've come to define what constitutes a healthy person, were discovered and are currently assessed scientifically. The TEAS test recognizes this, and each iteration tailors itself to the various forms and levels of scientific knowledge that every entry-level nursing student should be familiar with when they begin their studies.
We make it our aim at our website to provide you with all of the resources you'll need to succeed on any exam, including the TEAS test 6. While the contents are new, we want to provide you with as much information as possible so that you may be as better prepared as possible. Keep reading to find out how the Science part of the TEAS 6 has evolved and how you may properly approach its topics.
For practice questions, visit our homepage to take the free and full TEAS practice test pack with more than 500 questions for all TEAS subtests.
How Has the Science Section Changed?
The good news is that the TEAS 6 Science section will remain mostly unchanged. It's been whittled down in many more ways. A small change is that the number of questions has decreased from 54 to 53. There will be six questions that are unscored, leaving you with 47 questions to score. In addition, you will now have a 63-minute time limit.
Scientific Reasoning, Life and Physical Science, and Human Anatomy and Physiology are the three question categories that have been significantly reduced.
What precisely do these different question categories entail? We'll go through this detailed information below for identifying category objectives, question structure, and strategies for approaching them successfully.
Scientific Reasoning
Scientific Reasoning is a category that looks at science at its most fundamental level. To put it another way, you won't need to know much scientific information to answer these questions; rather, you'll need to understand how science works. This will cover topics such as what constitutes a well-constructed scientific experiment, how to utilize equipment and locate quantitative data, making conclusions based on the facts provided to you, and how to determine what qualifies as successful experimental methods. This knowledge category on the Science subtest is the smallest, consisting of only seven questions.
Even if you think you know what you will complete this question category thanks to because of the subject matter, it's still a good idea to brush up on the fundamentals of science. Most students learn this subject once throughout their high school years, even earlier, before continuing to more advanced subjects. You don't want to go into the test thinking you've grasped basic scientific principles only to draw blanks on the details of the scientific process. Make sure you understand how the scientific method works, as well as the instruments you'll need and how scientific data is usually presented.
Life and Physical Sciences
With eight questions, the Life and Physical Sciences category is just slightly longer than Scientific Reasoning. It covers a wide range of natural sciences, including chemistry, physics, and biology. As a result, you'll be expected to demonstrate your understand of how chemicals respond to various stimuli, the biological role of macromolecules, matter's various forms and relationships, heredity and DNA, and their various properties, functions, and interactions, the differences between various types of matter, and the rudimentary anatomy of atoms.
Human Anatomy and Physiology
This is the longest question category, with 32 questions. The Human Anatomy and Physiology category, as the name suggests, focuses solely on the human body—its functions and appearance. You should be familiar with the following TEAS anatomy and physiology systems:
Skeletal

Respiratory

Immune

Cardiovascular

Genitourinary

Gastrointestinal

Endocrine

Neuromuscular

Integumentary

Reproductive
Furthermore, you should brush up on the fundamentals of human anatomy.
What's in Science Section?
Human anatomy and physiology, physical sciences (chemistry), life sciences (biology and genetics), and the scientific method are all covered in the TEAS 6 Science section.
For the entire exam, you'll be tested the most on Anatomy and Physiology. It's the most tried and true notion.
You'll have 63 minutes to complete 53 TEAS science questions in total. This means the average time for each question you have is a little more than a minute. That also means you'll need to know exactly what to study for the TEAS science test so you can make the most of your test time!
Read more >> Top TEAS Reading Tips 2021 You Must Grasp
In What Other Ways Can I Approach the TEAS 6 Review with TEAS science study guide?
The content provided in the Science section of the ATI TEAS 6 is extremely complicated, as you can see from our descriptions of each question type. You'll have to keep track of data from a variety of scientific areas, most of which are divided into more specific categories through the questions themselves. This can be daunting for some students during the study process, which is why we'd like to provide you with TEAS test science study guide on how to make the study and testing process go more smoothly. The free TEAS Science Practice Test 2021 is also available on our website. Take these questions to familiarize yourself with the test format.
To begin with, you don't need to study only one subject at once. Instead, you should be able to break each discipline down into smaller pieces and study one at a time. Because the TEAS is available all year, you can simply plan it so that you have enough time to prepare for the exam as much as you need before the test day. For example, you may divide each body system into its own study topic and spread them out day by day or week by week under the Human Anatomy and Physiology category. This will help you keep track of and absorb the material more effectively, and it is a much better choice than cramming everything in at once.
The difficulty of the Science test as a whole is a key feature. The solution to a question is rarely found on the surface. To find out the correct answer to questions, you'll have to dive deep into your knowledge and studies. Some of the questions you'll be asked will be on extremely specific topics.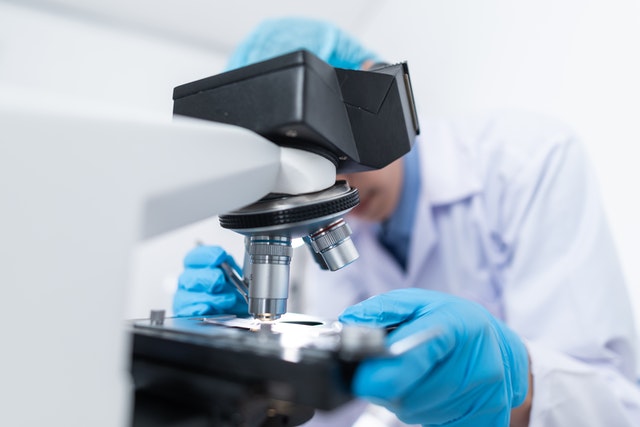 We also recommend that you read each section of the TEAS test carefully. This reduces careless mistakes by ensuring you have all of the information you need to work with.
We recommend that you should become as familiar with possible questions of the test as feasible before taking the test. This may be accomplished with the assistance of an ATI TEAS 6 Science practice exam, which you can obtain on our website. A TEAS practice test will give you a better understanding of how the test works and allow you to practice taking it before the Test day. The practice test may then be used to fine-tune your speed and efficiency. Taking practice tests allows you to not only get used to the format and get a sense of what to expect, but it also allows you to identify your strengths and shortcomings. You can quickly identify which sorts of questions you answered incorrectly the most, allowing you to adjust your study strategy to focus more on knowledge gaps.
Whether you're taking the practice test or the full-fledged TEAS, simplifying the questions as much as possible before answering them can help a lot. This is especially helpful for more complicated questions that may include a large amount of information at once. To get to the bottom of what they're looking for, take notes in the margins of each question. You'll be able to more readily digest the whole question and work toward the greatest answer if you simplify it and break it down into smaller pieces.
We hope you can use our resources to make an effective study strategy and then ace the ATI TEAS 6. We try to provide you with every conceivable study guide you'll need to study hard and do well on any test on our website. We understand that taking the TEAS is the first step in enrolling in nursing school and pursuing your goal. This is why we've created this TEAS science study guide, as well as other materials. You also can access our free TEAS test study guide packs for other TEAS sections on our website. Now it's time for practicing with our free TEAS Practice Test. Let's start!