Looking to register for TEAS test? Our comprehensive guide provides step-by-step instructions and essential tips to help you easily register for the TEAS test. Don't miss out on this essential resource for a successful TEAS test registration process.
What Is The ATI TEAS Test? 
The ATI TEAS, or Exam of Essential Academic Skills, is an exam designed to assess a candidate's fitness to join the area of health sciences. To satisfy the basic admissions requirements for their nursing or allied health school, students have to pass the TEAS. There is a constant correlation between TEAS performance and future academic achievement.
The ATI TEAS test has 170 questions. Candidates have 209 minutes to finish the exam. Reading, Math, Science, and English and Language Usage are all included in the exam.
If you want to know how to register for TEAS test at ATI or PSI, this post is for you. Check it on our website to get more information and get  FREE TEAS practice test!
Prerequisites Of The TEAS Exam
Prerequisite courses at colleges and universities include essential coursework in other degree plans, such as English and Math. Furthermore, candidates are frequently required to take additional scientific subjects such as Biology, Chemistry, Anatomy, Physiology, and others relevant to the nursing profession. The majority of requirements may also include Psychology and Human Growth and Development courses.
Candidates for colleges and universities must have an undergraduate degree or be enrolled in the relevant courses. Furthermore, before applying for admission, the TEAS exam results must be completed.
Registration Policies
The TEAS exam, like most other tests, requires applicants to observe specific rules and standards when registering for and taking the exam. The majority of the policies relate to the institution to which the test-taker is asking for admission. Candidates are urged to consult with their admissions adviser for further policies.
There are particular standards for both the technology utilized and how to complete the proctored exam for applicants who wish to take their TEAS exam online. There are also regulations indicating what should and should not be brought to the testing place for people taking in-person tests. Government-issued identification, testing tickets, and sharpened pencils are all necessary items to bring to an in-person testing venue.
By providing for specific concessions, all testing techniques fulfill the criteria of the ADA, or Americans with Disabilities Act. Candidates must present appropriate documents such as physician reports and additional information as asked in order to acquire these accommodations. Candidates should do this at registration to provide for enough accommodations.
Candidates may contact their program adviser or visit the ATI TEAS website for further information on testing regulations and permissible accommodations.
Ready To Register For TEAS Test With PSI
There are three options to register for TEAS testing:
TEAS – at your institution. 

TEAS at ATI – a remote version of the ATI TEAS. 

TEAS at PSI –take the exam in person, at a PSI Test Center. PSI is a partner of ATI that provides a National Testing Center that will administer the TEAS exam
Following is the detailed information: 
Option 1: Register for the TEAS test at your institution
You can take the test either in person on campus or online with a remote proctor. To register for this option, visit your specific institution or school to get more details.
Option 2: Register for the TEAS test at ATI – the remote version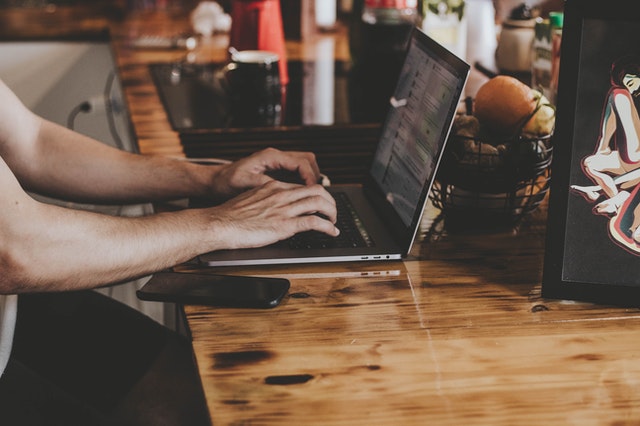 Step 1: Visit the official ATI website and sign up for an ATI account. You only have to register once and this account will be used throughout your health science program. Save this account carefully because this username and password are required to take an online test.
* Please ensure to link your account with your first-choice institution. After completing the exam, a transcript of your TEAS scores will be shared with the listed institution. 
Step 2: A screen with three registration options will appear. Select the ATI option. Then it will be directed to the online store.
Step 3: In the online store, find the "Register For" section in the left-hand navigation and click on TEAS at ATI. Select the online TEAS schedule that is best proper for you. 
Step 4: After clicking "Register", you will receive a confirmation email from ATI that includes test information inside (e.g. system requirements, as well as TEAS Assessment / Product ID).
​​Option 3: Register for the TEAS test at PSI
There are several steps on how to sign up for the Teas test:
Step 1: Create an ATI account.  Visit the official ATI website and click on "Create an Account".
Step 2: A screen with three registration options will appear. Select the "TEAS® at PSI" option on the left-hand navigation.
Step 3: Choose "Learn More" to know more information or "Register" to schedule a test. 
Step 4: Once you click on "Register", you will be directed to an online store where you can choose a school. Your transcript will be sent to this location. 
Step 5: After choosing an institution, click "Continue". You will be directed to the shopping cart. Ensure that all the information in the shopping cart is correct. Then click on the "Check Out" button.
Step 6: Enter and then confirm your mailing address. Click "Proceed to Payment Details". Enter your payment details then click "Submit" 
Step 7: Once you click submit, a Customer Receipt that includes the necessary information for scheduling your session with PSI will be sent to you. 
Read more: TEAS test dates
Things You Should Notice When You Register For The TEAS Test
Schedule the test date: While you prepare for the TEAS test sign-up

, you will be given a list of available test dates from which you can choose the best proper one to take the test. It is best to choose a date that would allow you to have enough time for test preparation. It should also give you enough time to apply in schools, by sending your score within the valid time frame required by the institution.

Choosing the test center: If you take the test in person, you would have to consider your choice of the test center. You should select a center that would be best convenient for you to come. Make sure to arrive at least 15 minutes early for ID verification. You should know that if you come late on the test day, you can not enter the test room.
Check the valid time frame of your school: If you do not submit your application to the school on the valid time frame mentioned in the guidelines of the school administration; your application will be rejected even if you get a high exam score. Hence, make sure to check carefully the last date of school considering applications for their nursing programs.
Non-refundable fee: Students should know that if they fail the test or do not get a good score; the registration fee can not be refunded. If you are about to retake the test, you have to register and charge again for the test.
Early complete the registration: Registration often closes 5 days before the exam dates. The registration process is very easy and it takes about 15 or 20 minutes to complete. In order to avoid any mistakes, students should register early for the test.
After completing your registration, you would have to keep in mind the following things:
For those who take the test in person, after you have registered for a specific test center, you will receive an exam permit. The payment receipt and exam permit must be presented on the day of the exam. About the online test-takers, you should remember your ATI username and password to take part in the exam.
A valid document of photo identification is required on the test day. Ensure that you bring it with you.
Make sure all the information in the registration process is correct. Once the process is completed, you can not change it. If you want to change your TEAS test date, you have to contact the Nursing Program Testing Office well in advance
The TEAS is a super important exam that is an essential factor for your health career and you should not take it lightly.
TEAS Practice Test Resources
There are thousands of free TEAS practice questions available on this website. Our free TEAS practice test can be extremely useful when studying and familiarizing yourself with the real test format. Our practice tests will give you a better idea of which areas you should put more effort into others. The more questions you practice, the higher the passing chance you'll hold in your hand.
After reading this blog post, you can easily register for TEAS test in a few minutes. Now it's time for TEAS Practice Test. Let's start now!
FAQs
Final Words
In conclusion, registering for the TEAS test is an important step in the journey toward pursuing a career in nursing or other healthcare fields. Understanding the process of how to register for TEAS test is crucial to ensure a smooth and timely examination experience. By following the necessary steps, such as creating an account on the official ATI Testing website, selecting a convenient testing location, and paying the registration fee, aspiring students can secure their spot for the exam. It's important to check the available test dates and plan accordingly to allow ample time for preparation. Remember, registering for the TEAS test is the first step towards achieving your academic and professional goals, so be sure to complete this process in a timely manner to set yourself up for success.