Are you preparing for the upcoming TEAS test? Do you feel freaking confused while reviewing academic knowledge? Don't ignore the following helpful TEAS test tips, which facilitate your road to the TEAS accomplishment.
TEAS Test Tips for Reading
The reading test lasts 64 mins and contains 53 multiple-choice questions ( 42 scored questions and 6 not scored questions). The questions relate to information represented in long or short passages.  
When receiving the passages, the initial step you should perform is to read the title of the paragraph. The titles usually cover the overall ideas that help you to figure out the topic you will deal with. 

Then read carefully the questions and then read passages. Using scanning and skimming skills helps you to locate the answer more quickly and accurately.

Candidates usually use their personal views to conclude or answer the questions. This is called "logically conclude" known as a trap. Don't attempt to make any assumptions about the text based on your own personal understanding- try to stick with the facts in the provided text.

Many questions will concentrate on your ability to identify the difference between opinion and facts, which's tricky if you are not accustomed to them. Then, take the TEAS practice test is the only way to recognize the distinction.

You may be aware of the time frame while sitting in the test room. Your reading speed has a huge impact on the desired result. That's the reason why you should improve your reading skill and comprehension in advance. You definitely want to complete all questions before the time is up. The more extra time you have, the more chances to get a higher score.
Useful tips for the Math section
The math test lasts 54 mins and contains 36 questions (30 scored questions and 4 not scored questions). These questions are related to arithmetic, algebra, data, and measurement. We recommend the following helpful TEAS test tips for the Mathematics part:
If you haven't reviewed Math knowledge, it may be a little rusty for you to take this Section.

You should know what you can or can not in the test room. Physical calculators are permitted not smartphones, computers, or any electrical devices. 

Learn by heart some common mathematical rules and practice them regularly.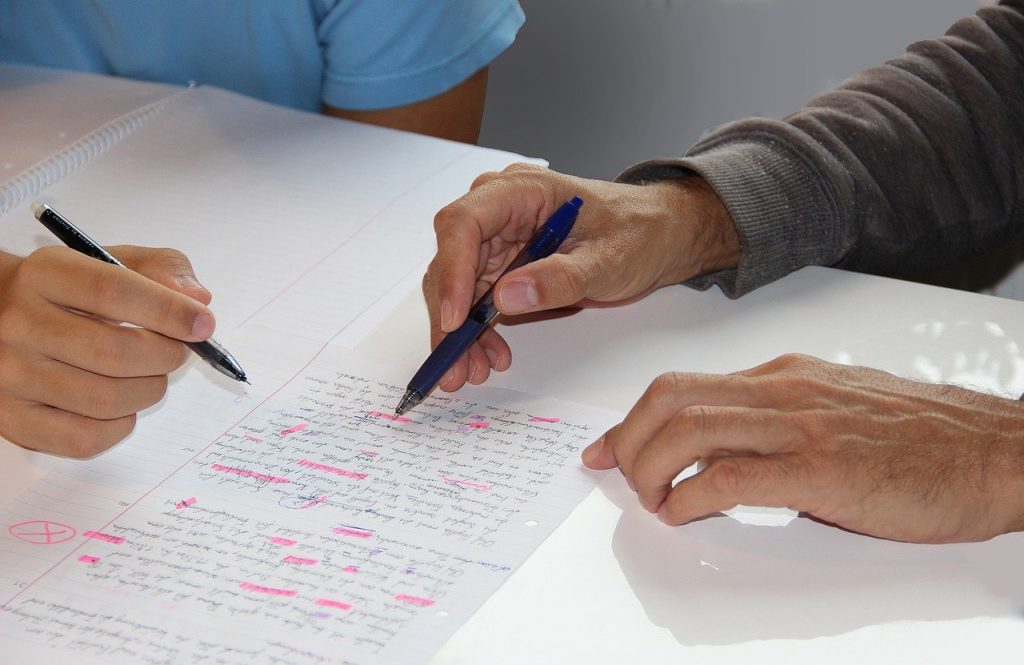 Tips for Science test
The science subtest lasts 63 mins and contains 53 questions ( 48 scored questions and 6 not scored questions). All multiple-choice questions cover 3 sub-sections including Human Anatomy and Physiology; Life and Physical Sciences; Scientific Reasonings.
This is considered to be the most challenging part of the overall TEAS test. You should set aside plenty of time to study chemistry, physics, biology, and the natural world. Most of them are the basic knowledge of various processes, don't push stress on yourself too much. To save time and effort, check out with Science Practice.

Make sure that you have some quick facts about the population growth and decline, birth and fertility rates,… All of them are common facts that might appear in the real TEAS test.
Read more >> How to pass the TEAS test on your first try?
TEAS English and Language Usage
This subtest is the shortest and least number of questions in the TEAS test, it lasts only 28 mins and contains 28 questions. These are some helpful TEAS test tips you should apply:
You are expected to deal with questions associated with grammar, spelling, and sentence structure. In this section, certain questions require you to take a longer answer than others. For instance, it may be quicker to solve the mistaken of spelling than to assemble correct grammar for a passage. 

Remember all grammar rules: name of grammar terms, the usage, and the meaning of this one. 

Be able to determine the different parts of speech (pronouns, adjective,…)

Don't assume that you needn't review this section, you might forget most of these rules since the elementary school level. Check out our English and Language usage practice to get an idea of your position.
Practice TEAS test
Most candidates set aside plenty of time to study but have you really studied in an effective way? How can you identify whether or not you learn effectively, the easiest method is to complete our free TEAS practice test 2022. The mock test allows you to gauge how you prepare for the real test. Moreover, it also shows you exactly which areas you are master and of course including your weakness. After finishing these TEAS practice questions, you should ask yourself the following questions:
Which question did I miss?

Which question was I unsure, even I got right?

And which questions were hard to understand and spent a longer time than others?
When you answer all these mentioned questions it will help expose the areas that you struggle with the most and need more attention during your study time. 
On the test day, you should have mastered time management, and apply all knowledge that you have learned. And it is quite difficult for someone who hasn't practiced with the TEAS test before.
We propose the TEAS practice test 2022 (UPDATED) which includes thousands of questions covering 4 areas. All of the questions are gamified and divided into small rounds to complete. This unique gamified learning method will help you kill your boredom with the traditional learning techniques.
Moreover, you will receive detailed explanations for each question, hence you will know the behind scene clearly. In your review sessions, you also are offered some useful recommendations for your improvement. Try to practice as much as possible, you might be surprised by your pace. 
We and you realize how important the TEAS test is. It is not only for the nursing college but also for your future you. Executing the actual test by exercising the TEAS practice test 2022 (updated).
If you have any questions, please reach out to us at abc.elearningapps@gmail.com. Good luck!
Read more >> How is the TEAS Test Scores?
[contact-form-7 id="" title="Contact form 1"]