If you get a little nervous about the TEAS test which you need to pass to get into nursing school, that's something you need to know. This article will show you the answer to the question "How to pass the TEAS test". Besides, we provide you with FREE TEAS practice test 2023 so you can easily train and find your strong and weak areas.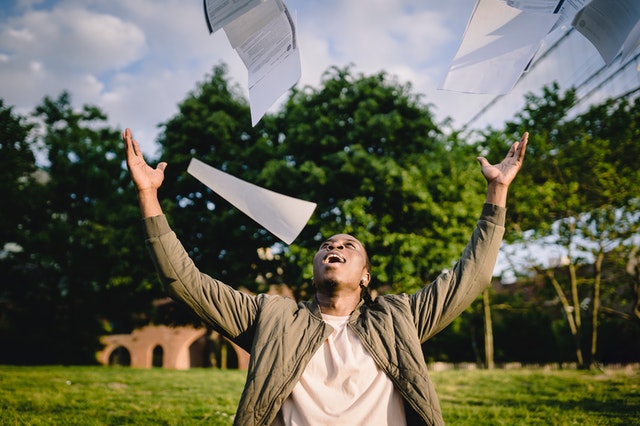 What Is The TEAS Test? 
The TEAS test is a very common requirement to get into Nursing school. This is a standardized test commonly used to judge a student's readiness for enrollment in healthcare-related college programs. The TEAS exam consists of 170 multiple-choice questions. 
According to the Assessment Technologies Institute (ATI), the TEAS test consists of 170 multiple-choice questions and is answered in 209 minutes.
TEAS Exam Details
TEAS test time for each section that the test covers that students are expected to have acquired from their secondary education such as:
It's a good idea to become acquainted with the TEAS exam structure so you know what to expect on test day. The content tested includes common knowledge in grades 7-12. According to the Assessment Technologies Institute, the TEAS exam consists of 170 multiple-choice questions that must be answered in 209 minutes; each test segment has a different time restriction based on the features of the sections. The four knowledge areas and the TEAS test time for each section that the test covers are shown in the table below:
TEAS Reading
Number of questions: 53
Allotted time: 64 minutes
Areas assessed include key ideas and details, craft and structure, and integration of knowledge and ideas.
TEAS Mathematics
Number of questions: 36
Allotted time: 54 minutes
Areas assessed contain numbers, algebra, and data interpretation and measurement.
TEAS Science
Number of questions: 53
Allotted time: 63 minutes
Areas assessed include human anatomy and physiology, life and physical sciences, and scientific reasoning.
TEAS English and Language Usage
Number of questions: 28
Allotted time: 28 minutes
Areas assessed to cover the area of grammar, sentence structure, spelling, and contextual words. The candidate will be asked to illustrate their ability in the following form, such as the change from passive to active voice, determining the meaning of the under-highlighted word in the context, and finding the misspelled words,…..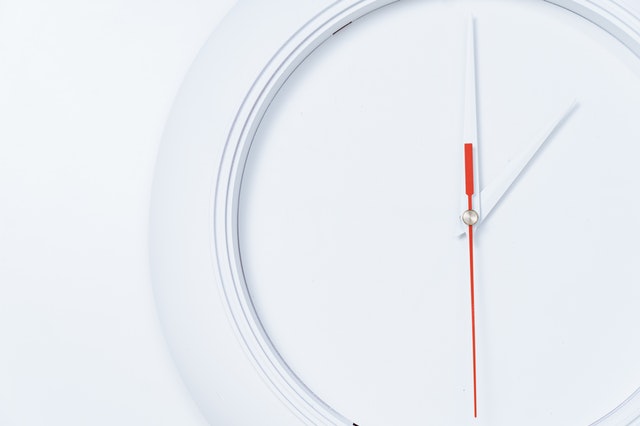 Read more >>> Is TEAS hard to pass?
How To Pass The TEAS Test?
The ATI test is essential for any candidate who wants to pursue a nursing career. That is why having a detailed TEAS study guide will be very useful in helping you with passing the TEAS exam. 
If you want to get over it on your first attempt and save time simultaneously you could follow our steps below: 
Collect general information about the TEAS
It's always the initial step for any plan. You have to know all about the ATI testing, how many areas TEAS test cover? How long is the TEAS test? The way to calculate scores, what is a good TEAS score for you? 
That may take a lot of time, but when you understand how the TEAS operates, you will know how to prepare for the TEAS test. 
Schedule your time to study
You might realize the effect of daily time on your ability to cram knowledge. Some are morning men, others become all-nighters. At this moment, your potential could be boosted at the peak, which means you can learn and memorize in a speedy way.
Utilize TEAS test prep resources
On the internet, a ton of preference books and handouts or sample TEAS tests you could find. You can learn all of them if you have a long time to prepare. However, if your time is a countdown, that might make you feel confused about which one is the best choice for you. Learning with the TEAS practice test is actually one of the best way to study for TEAS test. We propose a free ATI TEAS practice test, in which questions are gamified and divided into small parts to learn and review all knowledge you have got. 
Moreover, at the end of the course, you will receive useful advice based on your result, hence you would know your strengths and weaknesses.   
Talk with your friends
Chatting with your friends is a good idea to go. That keeps your knowledge fresh and remains for a long time. Besides, sharing experiences and difficulties will help you to solve your problems and learn from others' mistakes.
Take our free TEAS practice test 2023
Do not study continuously for hours, that drains your energy. Doing exercise on a daily basis influences not only your physical condition but also your mental health. 
Your body needs to nourish to facilitate your potential at the peak of your big day. In addition, workouts also reduce your nervousness.
Read more >>> How to study for the TEAS test?
Test-taking Strategies On TEAS Test Day
1. Warm up for your TEAS testing experience
Perform a TEAS warm-up before taking the test. This will assist your brain in preparing to work optimally. Bring no preparation materials to the testing site, but answer a few simple practice questions at home or at work before leaving for the test.
2. Don't let nerves derail you on teas test day
You have every reason to be optimistic. You've prepared for this exam! However, if you feel yourself becoming worried or losing attention, take a seat back and lay your feet flat on the floor. Then, for a time, take a few deep breaths and close your eyes or focus your attention on something other than the computer screen or exam booklet. Remind yourself that you have carefully studied and are prepared for the TEAS. Restart the exam when you're ready.
3. Keep moving during the TEAS test
Don't get caught down in one particular question. You may return to questions you're unsure about, so skip them if they threaten to slow you down or take time away from other questions. On the TEAS, there is no penalty for incorrect answers, so make careful to answer every question before time runs out, even if you have to guess on some.
Use the multiple-choice structure to your advantage: if you can remove one or two response options as erroneous, your chances of guessing right improve dramatically.
4. Don't assess yourself while taking the TEAS test
Don't evaluate yourself while taking the TEAS.
This is quite crucial. Don't allow yourself to stop testing to consider how you believe you're doing. Taking a standardized test is rarely enjoyable. Your own views of how things are going are completely untrustworthy. Instead of focusing on it, tell yourself that you are prepared and that you will succeed, even if you are feeling discouraged as the exam begins.
Detailed And Helpful Test-Taking Tips During TEAS Test
We have compiled several section-specific tips and things to notice that you as a test taker should know:
ATI TEAS Test Reading section
Read!  This may seem apparent, but make sure you study a variety of materials before the exam (articles, books, academic papers). This can save you a significant amount of time on the exam.
Take note to bold and italics: these signs may be attempting to call your attention to important information during the exam.
The text defines its own reality: When answering questions, it is critical that you accept the passage as truth and do not allow past information to interfere with your performance. For example, if the passage states that an elephant is a tiny animal, regard it as fact while answering the passage-related questions.
Question before passage: It is beneficial to read the questions first, followed by the passage. This will help you focus your attention when reading the passage.
Be wary of "logical conclusions": Many queries begin with "logically conclude." This is a snare! Make no assumptions about the text based on your personal understanding—all logical inferences must be based on what is said in the chapter.
ATI TEAS Test Math section
PEMDAS: The sequence of operations is critical! To help you remember it, use the mnemonic PEMDAS (Parentheses, Exponents, Multiplication and Division, Addition and Subtraction).
Metric and US Standard: Make sure you understand how these systems function and how to convert between them.
Partial number expressions: Recognize that decimals, fractions, and percentages are all various ways of saying the same thing.
Understand what is permitted: Understand what you can and cannot do in the testing environment. The ATI TEAS, for example, enables the use of a calculator. Take practice tests using a real calculator, not your phone or computer.
Fundamental ideas: Remind yourself of basic mathematical rules (for example, when adding fractions, they must have the same common denominator).
ATI TEAS Test Science section
Focus on human anatomy and physiology:  Human anatomy and physiology account for over 30% of this part, so make sure you understand and recall the many systems (such as the immunological and skeletal systems) and their activities.
Biology and chemistry: When reviewing these areas, make sure you understand the fundamentals, such as DNA structure, atom structure, and the distinctions between states of matter (solid, liquid, gas, and plasma).
Population shifts: Make sure you understand the basics of population growth and fall, as well as birth and fertility rates.
Reasoning: In addition to factual questions, you will be asked scientific reasoning questions. They may offer you an experiment and want many interpretations and explanations.
Review the periodic table! If you're anything like me, you've blocked that from your memory for a long time, but you'll need it now.
ATI TEAS Test English and Language Usage
Learn the following components of speech: Examine your nouns, pronouns, conjunctions, and verbs to ensure you understand how to use them.
Learn the rules of spelling, capitalization, and punctuation: Consider making a list of the most important rules for yourself.
Recognize word structure: Discover the definitions of popular prefixes and suffixes.
Context clues: In this section, these are your pals. If you're not sure what a term means, look at the context and follow the process of elimination.
FAQs
What is a Passing ATI TEAS Exam Score For Nursing School?
Although the passing score for each nursing school may differ, the general range of minimum passing TEAS test scores for most nursing schools is between 55%-70% (composite score).
The Total Score, Content Score, and Sub-Content Score are the three components of the ATI TEAS scores. Each of these three components is given a score based on your performance in the individual sections. Additionally, these scores are used by ATI testing to determine the overall score of the test.
Final Words 
In conclusion, the TEAS test is a significant milestone on the journey toward a career in healthcare, and knowing how to pass the TEAS test is crucial for success. By following the strategies outlined in this guide, students can increase their chances of achieving a favorable outcome. Remember to thoroughly review the content areas, utilize reliable study resources, and take advantage of practice tests to familiarize yourself with the exam format. Developing effective time management skills and employing test-taking strategies will also prove beneficial. Additionally, maintaining a positive mindset, staying motivated, and seeking support when needed can contribute to a successful outcome on the TEAS test. With dedication, preparation, and a well-rounded approach, you can confidently approach the TEAS test and set yourself up for a promising future in the field of healthcare.
Improving your score with our free ATI TEAS practice test. The more you practice, the higher score you can get. Hope that our test tips are helpful for you. For free download, visit our website for your IOS or Android device.