What is the TEAS test?
The TEAS test (Test of Essential Academic Skills), is a standardized exam taken by students applying for nursing school in the United States. The TEAS exam is created and administered by the ATI (the Assessment Technologies Institute). The newest version of the TEAS Test (which retired the TEAS V exam) was released in 2016. It is now known as the ATI TEAS exam. 
About the question: "Is the TEAS test hard to pass?", it's obvious that the difficulty of this nursing entrance exam depends on every test-taker. But if you're prepared carefully and know clearly what to expect, then you increase your passing possibility.
Is TEAS Test Hard To Pass?
So how hard is the TEAS test? Actually, if you are well-prepared for the TEAS, it is not too difficult to pass. One of the most important TEAS test tips you should know is to familiarize yourself with the exam format. That helps you know what to expect on test day. The ATI TEAS Test is a 209-minute test that comprises 170 multiple-choice questions designed to determine a potential nursing student's basic nursing skills. Questions are randomly drawn from a data bank of approved ATI TEAS queries for each specific ATI TEAS test. You should also know how long is the TEAS Test to be ready for the exam.
So how many questions is on the TEAS test? The total number is 170 questions. The test covers 4 subtests: reading, mathematics, science, and English language and usage.
Mathematics

(22%)– The math test is taken by all applicants by 36 questions within 54 minutes. This section covers many areas of math that you studied during grades 7 through 12 in school

. It concludes the basic topics regarding numbers, data interpretation, operations, algebra, and measurement.

A four-function calculator will be included in the online version and you will be issued one at the testing center during a paper and pencil test. Do not bring your own calculator from home.

English and Language Usage

(16%) – The test includes 28 questions and you will have 28 minutes to finish.

Questions are related to the conventions of standard English, basic language and grammar knowledge, and vocabulary competence.
Reading

(31%): The TEAS Reading test will adjust your skills in paragraph comprehension and informational

source comprehension. This test includes 53 questions to complete in 64 minutes. To get better performance, you need to be able to read for comprehension of key ideas, as well as details. Questions regarding the author's purpose, style, and point of view are also concluded. Finally, questions ask about the knowledge you gain from reading and extend it through strategies such as prediction and analysis.

Science

(31%): In this section, you will have to answer 53 questions in 63 minutes.

The ATI TEAS Science test covers 4 main topics: scientific reasoning, earth and physical science, life science, and human body science.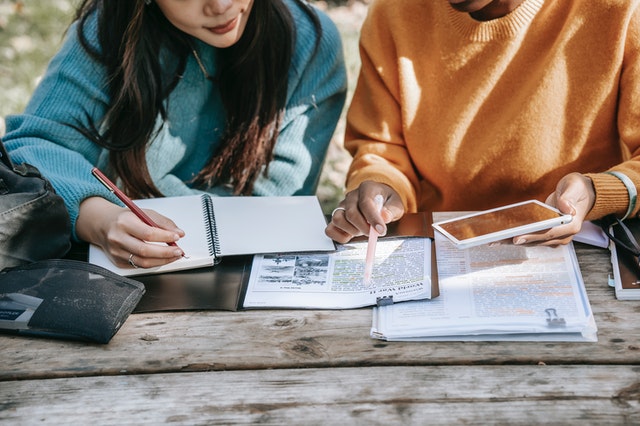 The above has given the answer to the question "Is the ATI TEAS test hard?", now let's see some TEAS testing tips on how to prepare for TEAS Test
How many versions of the TEAS Test are there?
There are several different versions of the TEAS test provided by ATI. It's not likely that you get the same test twice. But don't worry since all of them follow the same structure. 
Tips to passing the ATI TEAS test
Practice with TEAS test prep resources
No matter how much confidence you have about the exam, test prep resources can help. It's a great idea to take a TEAS practice test 2023 at the start of your studies. 
Practice as much as possible to familiarize yourself with the test format. Perhaps the easiest way to begin preparing for the test is taking as many as possible no-cost sample tests and questions that are easily accessible online. Some test-takers choose to take all 4-sample tests to record a baseline level of their current performance on the test. It is a great tool to determine how your studying is and refine your test-taking abilities.
Register at least two weeks ahead of time
Another great TEAS test tip is to register for the exam early. While you can do various independent preparation beforehand, ATI (the test's administrators) may send you a study guide and other essential materials once you do officially register for the test. Following more our strategies on What to study for the TEAS test? to figure out your path.
Read more >> Useful TEAS Test Tips for 4 Subsets
Tips on TEAS test day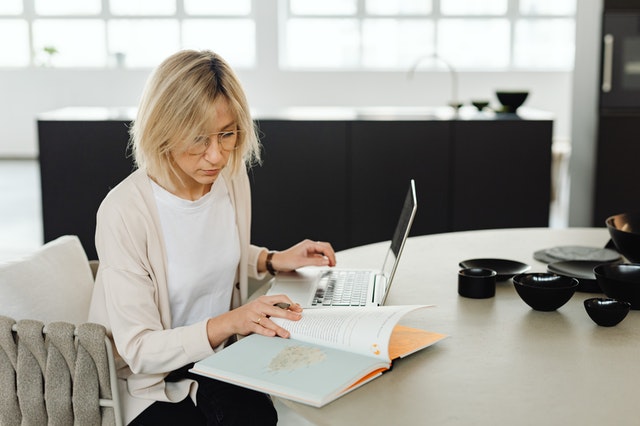 Pay attention to the time limit
As written above, each area of the TEAS has a specific time limit. To get familiar with the feeling of taking a test under a time limit, you may try to combine timed practice into your study routine. A stopwatch or timer is essential to keep track of the time you're taking the test.
Answer problems you know first
Because of the time limit, it's important to divide the time you spend on each question wisely. One tried and true test-taking strategy is that you should skip questions that you can't immediately answer. Then, when reaching the end of the section, you go back and try to answer these questions.
Read more >>> How to pass the TEAS test on your first try?
After reading this article, you've already answered the question Is the TEAS test hard. Hope these tips are useful for you to answer the question "Is the TEAS test hard to pass". Try practicing with our free TEAS practice test 2023 to be well prepared for your coming big day! To download, visit our website for your IOS or Android device.