TEAS Test (which stands for Test of Essential Academic Skills) is a standardized test utilized by medical-associated schools/institutes to assess candidates for their educational programs. This is a difficult and important exam, therefore, many people are concerned about tips for passing the TEAS test. Follow this article to have a deep understanding of TEAS test tips.
If you want to practice the TEAS test, visit our homepage to take the free and full free  TEAS practice test pack with more than 500 questions for all TEAS subtests.
What Is The TEAS?
The ATI TEAS (exam of Essential Academic Skills) is a multiple-choice standardized exam meant to measure a student's knowledge and preparation for nursing schools, and in most circumstances, it is a basic prerequisite to going into nursing school and becoming a nurse. Nursing has recently been a highly sought-after career choice. The average nurse's pay in the United States is $82,750. Because the TEAS test is so vital in the process of becoming a registered nurse, it is critical to be as prepared for it as possible.
The ATI TEAS test is a critical step on your path to your selected nursing degree and becoming a registered nurse, so plan early and be as prepared as possible for testing day. Here are some sets of tips to help you prepare:
5 Handy TEAS Pre-Test Tips
1. Rehearse carefully
Depending on the type of exam you choose, you need to have a deep understanding of the factors surrounding it. To be more specific, if you are taking the test offline via a 3rd party or at a school/educational institution, you need to know the distance between where you live and where you take the test. This will help you minimize unnecessary risks such as traffic jams or astray… On the contrary, if you choose to take the online exam, you also need to prepare for the network connection, try the exam websites, and set up tools carefully. No matter where you take the exam and whatever format you take, it's important to prepare it well.
2. Review the knowledge carefully
Many people have the habit of skipping the review of knowledge because they assume to have a deep understanding of them all. However, remember to skim through the theory and reinforce the practice test. Maybe in the process of reviewing knowledge, you will recognize gaps in your mindset. The review also makes you more confident when entering the exam room.
3. Do not cram too much knowledge just before the TEAS test
Candidates often have the habit of cramming knowledge just before the test in the hope of achieving maximum efficiency. However, this habit can negatively affect your performance. Cramming can not make you better but stress and disappointment. Remember, adding knowledge is a long process that requires huge time and effort. So, let's start right now!
4. Relax
Before the official test, let your hair down. Let's watch a movie with your family, prepare an awesome dinner or play a game with your family member. This will make you feel better, and help you get better results in the TEAS exam.
5. Go to bed early to stay healthy
Go to bed early and get a deep enough sleep to prepare for the official test day. Don't worry or become stressed – remember – worrying doesn't improve your test results.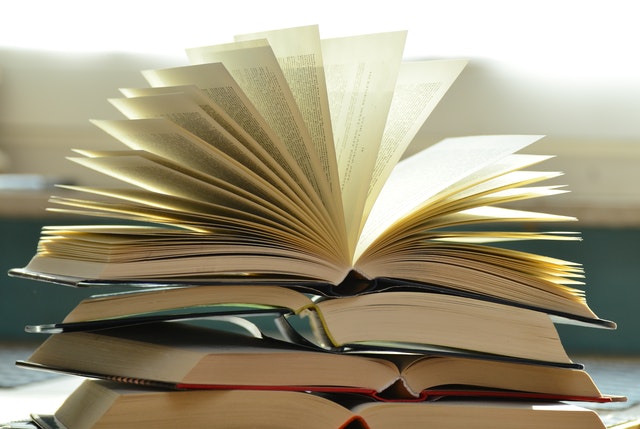 Top 5 TEAS Test Tips To Bear In Mind On The Test Day
1. Warm-up
Be sure to enter the exam room when your brain is ready. Before taking the official test, do a small warm-up. Despite not taking any TEAS materials to the testing room, remember to take some questions before you take the TEAS test.
2. Be more confident – believe in yourself
You have prepared carefully for this test. You have mastered the knowledge. You are completely ready. Therefore, you need to feel confident. In case you are feeling nervous or stressed, let's take a deep breath. It will help you dispel stress and focus more. Remember this is just a test to check your level and there will be no fail or pass. When you are ready for all, come back with the test.
3. Consider carefully about fundamentals
Each section of the test will have different fundamentals. It is imperative to follow these rules to avoid taking wrong answers just because of absurd mistakes. For example, when taking the Language usage test, take time to review if the test allows abbreviations, or how the rules for accents are applied. Similarly, for the Math section, it is necessary to understand the method of representing numbers. Memorizing these principles is not difficult, but many candidates make mistakes in the test room. The main culprit behind this problem is pressure, which can be remedied by regular practice.
4. Read the question carefully
Remember that when taking the TEAS test, you are not allowed to go back to the previous questions in case you entered the new section. That means even if you are aware of getting the wrong answers, it is impossible to correct them. Therefore, read the question carefully and make sure all the answers are the most appropriate. 
5. Keep moving
You don't have much time for each question. You also cannot go back to correct a mistake. So don't let yourself get standstill at any question. If you find it too difficult to complete a question, move on to another. Make sure that you have already answered all questions before the time runs, even if you need to guess some.
Read more about TEAS study tips in How to study for the TEAS test?
Comprehensive Tips For The TEAS Test In Each Section
TEAS testing tips in the Reading section
Candidates will have 64 minutes to answer 53 Reading related questions. The content of the test revolves around the assessment of contexts, TEAS test reading comprehension, and context to assess reading skills in the medical environment.
It is important for you to read all the questions first before reading the passage. This will help you give to have a deep understanding of the idea of what to focus on when reading the passage.
For the questions that relate to determining the key ideas of a passage and paragraph, you need to think about the passage structure, how it is organized, or the passage topic, summary, or main idea. You might also be asked to follow directions. You can take our free TEAS practice questions to familiarize yourself with the test format so that you won't be overwhelmed or panicked by a big wall of text. In case you have to analyze the author's opinion or determine the usage of text features such as italics, let's take some of our Reading practice questions so you can have a closer look at these questions.
You can sometimes meet questions beginning with "logically conclude." Remember to keep to the facts in the text. You can not be familiar with these questions, so practice recognizing the main differences between fact (the real issue) and opinion. Be familiar with various styles of writing, such as informing and informational writing styles.
TEAS test tips in the Mathematics section
In the Mathematics Section, candidates need to answer a total of 36 questions in 54 minutes. The topic is given the focus on addition, subtraction, multiplication, division, using numbers, evaluation-specific measurements, and non-numeric fractions.
The Math section is quite difficult, therefore, you should test as thoroughly as possible while staying within the time limit. We recommend that you pay close attention to each question in the exam. This will assist you in testing effectively since properly reading the question ensure you don't miss any information necessary to complete the problem correctly.
Make use of the elimination process to find answers more rapidly. You can gradually eliminate the answers until you find the most suitable answer. You should carefully cross out any answer options that seem to be incorrect. This is a valuable time-saving tool, especially when you're confused about how to answer a question.
You don't have much time for each question. You also cannot go back to correct a mistake. So don't let yourself get standstill at any question. If you find it too difficult to complete a question, move on to another. Make sure that you have already answered all questions before the time runs, even if you need to guess some.
Even if it seems that you have done it in the right way, we want you to demonstrate your work as you answer all the questions. This will make sure that you are following all of the steps and allow you to double-check your math if an answer does not seem to be correct. Furthermore, if you have enough time after completing the Math section, it is a good idea to go over your answers thoroughly, in general, to make sure that all the answers are correct.
Review the main basic functions in Math as well as fractions, decimals, and operations with numbers and ratios. Make sure you have a deep understanding of performing those calculations to arrive at the final result.
When taking the TEAS test, you will be provided with a specialized calculator, including 4 basic functions. This means that you will have to quickly adapt to this new computing device, without having to use your favorite calculator. However, there will be certain differences between the test formats. For example, when taking the paper-based test, you will be given a portable calculator. However, when taking the online test, the computing device will be synchronized right on the computer.
Do you get a calculator on the TEAS? You will receive a four-function calculator. You will see a drop-down calculator embedded in the test if you take the test on a computer. A calculator will be provided by the proctor if you are taking a paper-and-pencil test.
TEAS test tips in the Science section
This is an important section designed with 53 questions in 63 minutes. In this part of the exam, the candidate's task is to answer questions about anatomy, the structure of cells, the structure of the human body, the characteristics of biological molecules as well as the biological cycle of some species. In addition, knowledge and skills related to genetics or scientific knowledge are also required to answer the questions correctly.
First, we recommend that you can divide each discipline down into smaller pieces. For example, you may divide each Life and physical science into its smaller topic and spread them out day by day. This will help you keep track of and have a deeper understanding of the material, instead of cramming everything in at once.
It will be more effective to reach a high score if you become as familiar with possible questions of the test as feasible before taking the test. A TEAS practice test will give you a better understanding of how the test works and how to complete it in the right way. You can quickly identify which types of questions you are bad at, therefore, plan an effective study strategy to focus more on knowledge gaps.
Overall, in addition to basic knowledge about chemistry, psychology, physics, or human biology, you should research more about practical exercises.
TEAS test tips in the English and Language Usage section
Within 28 minutes, candidates need to answer 28 questions about using English in a medical environment. Various topics revolve around the use of vocabulary, grammar, and idioms when communicating and negotiating with patients/colleagues.
Grammar is especially important. No matter how large a sum of vocabulary you have, you will not be able to pass the test if you have grammar mistakes. Professional medical environments require a high level of grammatical accuracy.
There will be different requirements for each type of question. For example, in Standard English, you need to understand about conventions of English spelling /English punctuation and different sentence structures. In the Knowledge of Language section, you have to use grammar to improve the clarity in writing text, tell apart between formal/ informal language, use basic knowledge in the writing process, and finally, develop a well-structured paragraph/essay. Each test section will have different requirements, so you need to fully understand each type of requirement to avoid confusion during the test.
Allocate your time properly. In the English and Language Usage section, some questions can take more time to answer than others. So don't stay on one question for too long – that will be a waste of your time. Use elimination to find the best answer. Then move on to another sentence.
Read more: How to pass the TEAS test? 
The above article has provided the basic information of the TEAS test tips as well as what you should do to achieve a high score on this test. Hope you guys can have more beneficial information for better preparation.
To download the free TEAS Practice Test, visit our website for your IOS or Android device.
FAQs
Final Words
In conclusion, incorporating effective TEAS test tips into your preparation can greatly enhance your performance on this important exam. By following the provided strategies, such as managing your time wisely, understanding the question formats, and utilizing critical thinking skills, you can approach the TEAS test with confidence and maximize your chances of success. Remember to focus on both content knowledge and test-taking skills during your study sessions, utilizing resources specifically designed for TEAS preparation. By familiarizing yourself with the test structure and leveraging proven techniques, you can navigate through the TEAS test with greater ease and accuracy. Implementing these TEAS test tips will not only boost your confidence but also improve your overall performance, increasing your likelihood of achieving your desired score and paving the way for a successful healthcare career.