Do you get any information about the most up-to-date version of the ATI TEAS test? Yes, that is the ATI TEAS 7. There will be certain differences between the ATI TEAS 6 and the new TEAS test. Follow this article for more beneficial information!
First Of All, What's The TEAS?
The ATI TEAS, also known as the Exam of Essential Academic Skills, is an exam that evaluates a student's proficiency in reading, writing, mathematics, science, and English and language usage. The TEAS offers the College a further standardized evaluation tool for evaluating candidates' levels of competency for nursing-related education programs. The ATI TEAS exam is required for applicants to nursing, respiratory, or occupational therapy schools. The basic biology education requirements must generally be met by applicants who plan to take the test.
Why Is The ATI TEAS Exam Changing?
It is ATI's job to ensure that the TEAS appropriately assesses applicants' intellectual readiness for their studies, which is something that nursing and allied health schools rely on the test for. The TEAS content outline is therefore examined every few years to make sure it is fulfilling its purpose. Six significant adjustments to the TEAS have been made throughout its 20-year history.
In June 2022, the New TEAS Test – TEAS 7 was made available. The TEAS 6 was the most recent version, and it was launched in late 2016.
In order to ensure that the test blueprint (also known as the exam's questions), which reflects the Common Core State Standards as they change as well as nursing and allied health program requirements, Version 7 of the exam underwent research with subject matter experts in nursing education, math, science, reading, and English and language usage. These specialists, who represent all program kinds, were sourced nationally.
TEAS 7 Release Date: ATI TEAS will release its TEAS test new version (TEAS version 7) on June 3, 2023.
ATI TEAS Study Resources In 2023
This is a free online TEAS test system. Every day, many test questions are posted to serve the needs of candidates. The test questions are also categorized according to each level from easy to difficult. Candidates can also easily choose the most up-to-date received test questions to familiarize themselves with the format of the real test. 
ATI Official TEAS Products
ATI store is an online store that offers TEAS review packages for different levels and topics. You can access the website online and choose the topic that is suitable for your ability.
What Is On The New Version Of The TEAS Test?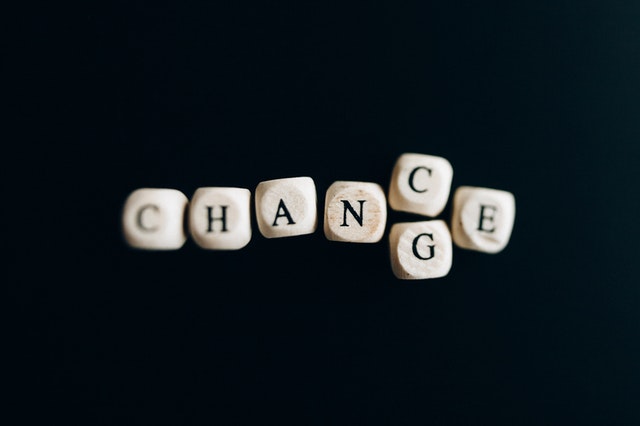 Reading Section
Reading Section – (53 questions/ 64 minutes). This section included 4 types of questions. To be more specific: 
Key ideas and details (22 questions). You have to summarize a text, answer ATI TEAS practice questions, identify the topic and idea in an essay, identify correct information from communication between two or more two people, and identify correct information from a representation related to the given topic.

Craft and Structure (14 questions). You have to distinguish facts and opinions, recognize the structure of any essay/test related to a given topic, interpret the meaning of words/phrases, determine the correct meaning of words, and evaluate the exact purpose/ point of view in a text.

Integration of Knowledge and Ideas (11 questions). You have to identify sources, make correct predictions in a text, compare themes from these sources, make a conclusion, evaluate the author's arguments and claims, or evaluate data from different sources. 

Unscored Questions (6 questions)
Mathematics Section
Mathematics Section (36 questions/ 54 minutes). This section  combines 3 types of questions related to maths:
Number and Algebra: You need to complete 23 questions, including converting fractions, decimals, and operations with numbers. You also have to compare numbers, solve equations/ problems with numbers/percentages, or apply estimation to real problems in the mathematics field. In this type of question, some questions related to solving real-world problems of proportions or rates of change may appear and you need to be ready with that.

Measurement and Data: In this type of question, you need to interpret various information from types of charts or graphs, evaluate this information by using statistics, explain the relationship among different variables, or calculate quantities between standard systems and metric systems

Unscored Questions  (4 questions)
Science Section
Science Section (47 questions/63 minutes)
Human anatomy and physiology (includes 32 questions). Your responsibilities are to describe the general physiology of the respiratory system, reproductive system, gastrointestinal system, cardiovascular system, endocrine system, genitourinary system, neuromuscular system, and skeletal system. In general, you need to have a fundamental knowledge of TEAS anatomy and physiology in order to complete these questions. 

Life and physical sciences ( includes 8 questions). You have to describe the physiology system and compare them (including genes or DNA of humans). The section also requires candidates to explain the law of heredity, explain the basic atomic structure, or simply describe chemical reactions in the human body.

Scientific Reasoning ( includes 7 questions). In this type of question, candidates have to identify scientific measurements/ scientific explanations by using various pieces of evidence. You also need to find out and explain relationships among procedures and analyze the format of a nursing-related investigation. 

Unscored Questions ( includes 6 questions)
English and Language Usage Section
English and Language Usage Section  (28 questions/28 minutes)
Conventions of Standard English (includes 9 questions in total). This section includes conventions of English spelling /English punctuation and different sentence structures.

Knowledge of Language (includes 9 questions in total). You have to use grammar to improve the clarity in writing text, tell apart between formal/ informal language, use basic knowledge in the writing process, and finally, develop a well-structured paragraph/essay.

Vocabulary Acquisition (includes 6 questions in total). You have to use context to explain and analyze the meaning of words or text.

Unscored Questions (includes 4 questions in total).
For new practice questions, visit our homepage to take the free and full TEAS practice test pack with more than 500 questions for all TEAS subtests.
Read more >> FAQs about the TEAS test 2023
TEAS 6 vs. TEAS 7: What's the Difference?
Question Types
Only multiple-choice questions are included on the TEAS 6 test and the paper-and-pencil TEAS 7 exam.
There are four brand-new question categories to be aware of for individuals taking the computer-based version of the exam: multiple-select, supply answer, hot spot, and ordered response.
Multiple Choice: In multiple-choice questions, there are four possible answers, but there is only one that is the right decision. Some questions also contain images, exhibits, and charts in addition to text.
Multiple-Select: many-choice questions offer four or more response options, and many answer options may be valid. There is a prompt for these questions that instructs you to "select all that apply." You must choose all the right answers in order to appropriately respond to a question. No partial credit is provided if you choose any of the erroneous answer options or if you don't choose all of the correct response options.
Supply Answer: Questions with a supply response do not provide other solutions. Instead, you are asked to "fill in the blank" or just respond to the question that is presented. Both verbal and numerical responses are permitted.
Hot Spot: Hot spot inquiries offer a graphic with two to five clickable regions. The part of the image that best answers the query must be clicked on.
Ordered Response: You must correctly arrange a group of provided answers in order to pass an ordered response question. You must drag each choice from a box on the left to a box on the right for each question's four to six possible answers. The entire question is marked wrong and receives no partial credit if any response option is out of sequence.
Exam Contents
Reading Section:

The Reading component of the TEAS 6 exam has 53 questions and a 64-minute time restriction. The TEAS 7 Reading portion now contains 45 questions and a 55-minute time restriction according to changes made by ATI.
Fewer questions will be focused on your comprehension of craft and organization, as well as essential concepts and details, and more will be utilized to evaluate how well you have integrated information and ideas.

Math Section:

The Mathematics component of the TEAS 6 test had 36 questions and a 54-minute time restriction. For TEAS 7, ATI increased both the amount of questions and the allotted time, giving candidates 57 minutes to properly respond to 38 questions.
The mathematics portion of TEAS 6 was primarily concerned with evaluating your algebraic capabilities, but TEAS 7 evaluates your numerical and algebraic abilities together with your measuring and data skills more evenly.

Science Section:

The Science component of the TEAS 6 test has 53 questions and a 63-minute time restriction. With 50 questions to finish in 60 minutes on the TEAS 7 exam, ATI has marginally cut both the number of questions and the time allotted for each.
The TEAS 7's Science portion is where you'll see the most differences from the TEAS 6's. Look at the official descriptions:
53 questions can be answered in 63 minutes on the TEAS Version 6 and 50 questions can be answered in 60 minutes on the TEAS Version 7.
English & Language Usage Section
The English & Language Usage component of the TEAS 6 exam had 28 questions and a time restriction of 28 minutes, averaging out to one minute per question. On TEAS 7, ATI has maintained this rate of one minute per question but increased the number of questions to 37 and the allotted time to 37 minutes.
The majority of this part is the same on TEAS 7 as it is on TEAS 6. The only significant change is the extension of the TEAS 6 category for vocabulary acquisition into the TEAS 7 category for using language and vocabulary to express ideas in writing.
Which Version Of The TEAS To Take?
If you are planning to take the TEAS exam in 2023, it's important to be aware that the current version of the exam is the TEAS 7. The previous version, known as the TEAS 6, was officially retired on June 3, 2022. However, during the transition from TEAS 6 to TEAS 7, nursing programs typically provide a grace period of approximately six months. This means that even if you are taking the TEAS in 2023, your nursing program will likely still accept TEAS 6 scores within this grace period. It's advisable to confirm the specific requirements and acceptable test versions with your nursing program to ensure you are adequately prepared for the exam.
How To Study For The ATI TEAS 7?
Follow are some useful strategies for you to prepare for the New TEAS Test: 
Step 1: Decide how you will learn TEAS. Plan your study strategy and pick dependable TEAS test study materials.
Step 2: Establish a study schedule. I advise a minimum of 3 to 4 months for the entire study period. Organize your topics into groups so you can go deep. Set aside enough time for evaluation.
Step 3: Choose your study materials from the list of classes, practice questions, online TEAS sample examinations, and memory and strategy advice.
Step 4: Decide where you will study. Connect specific areas with certain study methods.
Step 5: Keep your motivation in mind. Your professional success exceeds the TEAS.
For your TEAS preparation, it's crucial to stick to a study schedule and ask for help when you need it.
Remember that the major change in format between TEAS 6 vs TEAS 7 is the mixing of the number of questions in each section, not the test content.
However, there are certain variations of the question in each section. For example, you will not have to complete many questions about Anatomy and Physiology but face a large number of questions about Biology and Chemistry. You will also have to complete 9 more ATI TEAS English questions in the new version.
It can be said that the ATI TEAS 6 review materials will still work with the new ATI TEAS test. So you don't have to worry about having to search for new material for this version. In addition, read carefully the change in the exam structure to strengthen your knowledge.
FAQs
When will the new TEAS test change?
As expected, the ATI TEAS 7 will likely be released in June of 2023. However, the scheduled broadcast time can be changed (sooner or later) depending on the decision of the Organizer.  Therefore, you need to be ready for any change in timing.
What are the main changes in ATI TEAS 7?
The ATI TEAS 7 will have:
Doubled questions in the field of Biology and Physical Science

9 more questions in the Language Usage section

7 more questions in the Mathematics section

14 fewer questions in the field of Anatomy and Psychology

8 fewer questions in the section of Reading
Which version of the TEAS test in 2023?
If you are taking the TEAS test in 2023, it is possible for you to take the current version of the TEAS test – ATI TEAS 6. Nursing-associated schools/institutes will likely accept your score in the ATI TEAS test 6 in the transition period between the two versions of this exam.
What's on the new ATI TEAS?
The four main sections of the ATI TEAS will remain unchanged, including Reading, Math, Science, and Language Usage. The topics of each section also seem to be unchanged, but there will be some fluctuations in the number of questions in each section test.
What do I need to prepare for the new ATI TEAS test?
It can be said that the ATI TEAS 6 review materials will still work with ATI TEAS 7. So you don't have to worry about having to search for new material for this version. In addition, read carefully the change in the exam structure to strengthen your knowledge.
The above article has provided the basic information about the new TEAS test – ATI TEAS 7 as well as what should be prepared for taking this version of the TEAS test. Hope you guys can have more beneficial information for better preparation. Now it's time for practicing with our free TEAS Practice Test. Let's start!
Read more >> 7 Rights of Medications and Their Administration Checklists
Final Words
In conclusion, the new TEAS test brings a fresh perspective to the assessment of aspiring healthcare professionals. With its updated content and format, it is crucial for students to familiarize themselves with the intricacies of the new TEAS test. By understanding the changes and dedicating time to thorough preparation, students can overcome any challenges and excel on the exam.