Looking to take the TEAS test but wondering how long the results are valid for. Our guide on "How Long Is The TEAS Test Valid For?" has got you covered! Learn about the validity period of the TEAS test and what it means for your nursing school applications.
What Is The TEAS?
The TEAS test is taken by nursing students when they apply to nursing schools in the United States. It evaluates a nursing student's academic potential in nursing school. Universities employ this test because studies have shown that people who perform well academically in higher education also perform well academically.
The TEAS is frequently part of the whole application process that nursing students must go through in order to be admitted to nursing school, which includes transcripts, an application, an essay, letters of recommendation, and fees. The TEAS exam is identical to the Health Education Systems Incorporated Admissions (HESI A2) exam, which is used as part of a student's admission to several universities.
Prerequisites For TEAS Registration
The majority of test takers who register for the TEAS exam do so because they want to enroll in a health science program at a college or university. In most situations, depending on the program, students must complete prerequisite criteria or courses before taking the TEAS exam.
Furthermore, before a student is evaluated and recommended for enrolment in a health sciences program, some institutions or universities demand certain curricula. These courses will differ, however, they may contain basic skills courses such as English, Reading, Math, and Science.
Candidates should also discuss their TEAS exam registration procedure with the college or university where they intend to attend for a variety of reasons. These factors might include enrollment deadlines, needed passing scores, and the number of attempts they can make on the exam. They should also find out if they are obliged to take the exam on campus or if they have alternative options, such as an ATI testing center.
How Long Is The TEAS Test Valid For? The ATI TEAS (which is also called the Test of Essential Academic Skills) is an academic test designed to measure a student's skills in the areas of English and Language Usage, Mathematics, Science, and Reading. TEAS offers the College an additional standardized assessment tool to consider applicants' skill levels for entering nursing-related education programs. The ATI TEAS test is a required test for students applying to nursing, respiratory or occupational therapy schools. In general, candidates who wish to take this exam need to fulfill the basic biology education requirements.
Therefore, there is no specific answer to the question of how long is TEAS test good for. The validity of this term is at the discretion of each school, including the quality of entry and the individual requirements involved.
In fact, some educational institutions only allow candidates to submit TEAS certificates within 1 year of the test results. But some other schools/educational institutions may consider TEAS results valid for 2 years or more. However, if the current value of the TEAS test is too long (more than 4 years), there is a high chance that the candidate needs to take the test again.
What Are The Terms of TEAS Validity?
A few institutes/educational organizations allow the TEAS exam's legitimacy from the date that a candidate took the test. The others just consider the time outline that comes about is vital to be based on a person's application date.
Therefore, checking the terms of validity is an important requirement to help candidates have the most accurate information about this test. This will also be helpful in helping candidates plan their registration schedule, or minimize the risks if they want to apply to multiple schools at the same time.
How To Determine TEAS Validity For Your School?
After knowing how long is your teas score valid, researching the entry requirements of the institution you intend to attend is critical to avoiding errors in the validity of the TEAS test. You can go directly to the training management office/admissions office of the schools or visit the official website of the school you will apply to check those requirements.
In addition, you also need to consider the requirements for the average entrance score or the section score to prepare carefully before the test. Each school can have a different minimum requirement, depending on the school's reputation and training quality. Colleges and universities may also limit a student's number of TEAS tests per year. Some schools only allow their students to take this test twice a year, some schools have a higher number of limitations, at 4 times a year. Finding out the information about the school's requirements will help you be more prepared, as well as avoid problems after the test.
How To Register For A TEAS Retake?
In case you need to re-register for the test because you don't meet the school's minimum score requirements or your diploma has expired; You need to understand the registration process as the first test.
If you register for an online test, you can access the official ATI website and click on the registration link. If you want to take the test through a PSI test center, click on it and schedule an appointment for the test. In case you are taking the test at the school/institution, remember to complete a separate form after completing the registration at the ATI website.
Read more >> How long is the Teas Test 2023?
TEAS Re-Take Policies Vary By School And Testing Facility.
Check with the school to which you are applying for TEAS Exams at an institution (in-person or at home). Many colleges require a 30-day wait time before retaking the TEAS.
Make sure to contact the school to learn about the ATI TEAS Exam's crucial deadlines.
There is a 14-day wait period between TEAS attempts for ATI tests. You may arrange numerous examinations, but there must be fourteen days between each try.
3 Best TEAS Test Resources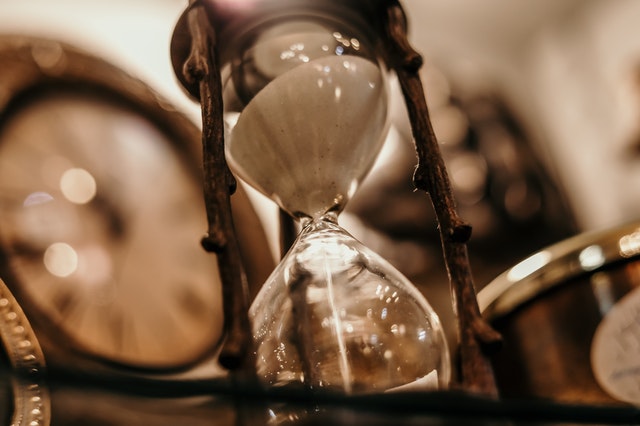 Finding high-quality documents for the pre-exam review process is also extremely important to all TEAS candidates. Nowadays, it is not needed to go to test centers or purchase expensive study books. Numerous high-quality review resources are widely available on the Internet. You can easily access them online anywhere through Internet-connected smartphone/computer devices. Not only help candidates review theory, but online materials also provide practice exercises with a variety of topics in every test section. In addition, after each exercise, students can review their knowledge through Multiple-Choice exercises to familiarize the real with question types.
Some favored documents for the TEAS test:
1. ATI Official TEAS Products
ATI store is an online store that offers TEAS review packages for different levels and topics. You can access the website online and choose the topic that is suitable for your ability.
2. TEAS Practice Test
This is a free online TEAS test system. Every day, many test questions are posted to serve the needs of candidates. The test questions are also categorized according to each level from easy to difficult. Candidates can also easily choose the most up-to-date received test questions to familiarize themselves with the format of the real test. Visit our homepage to take the free and full TEAS practice test pack with more than 500 questions for all TEAS subtests.
3. ATI TEAS Exam Prep Mobile App
ATI TEAS Exam Prep Mobile App is a free learning application with a huge store of practice questions, up to 2000 questions, and updated every day. As long as you have a smartphone device, you can easily download this app and practice every day.
FAQs
Final Words
In conclusion, students who are preparing to take the TEAS test often wonder, "How long is the TEAS test valid for?" It's important to know that the validity of TEAS test scores varies depending on the institution and program. Some programs may accept TEAS scores for up to two years, while others may require students to retake the exam if it has been longer than six months since the initial test date. Students should research the specific requirements for their desired program to ensure they are aware of the score validity timeframe. It's also important to note that retaking the TEAS test is an option for students who wish to improve their scores or if their previous scores have expired. By using study materials, taking practice tests, and utilizing test-taking strategies, students can work to achieve the scores they need to pursue their desired healthcare program.