Preparing for the TEAS test? Don't skip the practice tests! Our comprehensive guide on TEAS practice tests covers everything you need to know to ace the exam, including tips on how to prepare, strategies for taking the test, and advice on analyzing your results. Get ready to boost your confidence and improve your score with our expert guidance on TEAS practice tests.
What Is The TEAS Test?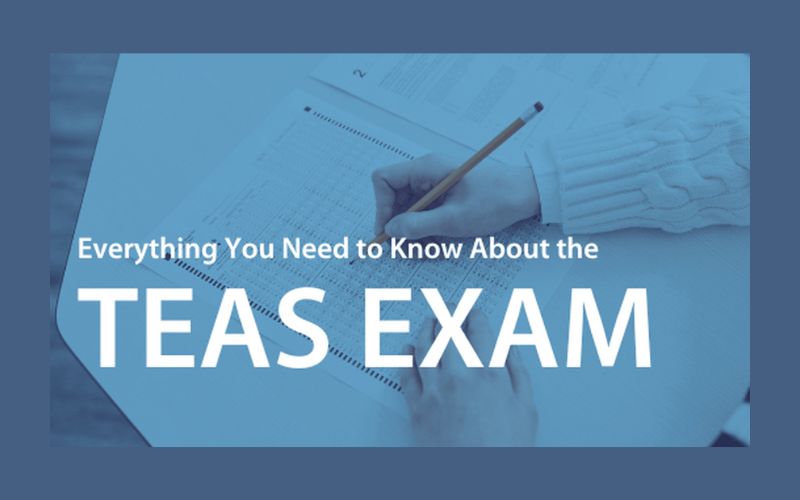 The TEAS test (Test of Essential Academic Skills) is a national standardized entrance exam required for students who have decided to enroll in the Nursing Program. It was developed by Assessment Technologies Institute (ATI) to evaluate how ready you are for entry-level nursing courses. 
Now you may be wondering that "Is the TEAS test hard to pass?". Actually, the difficulty of this nursing entrance exam will depend on each candidate. The ATI TEAS 6 covers all subjects a beginning nursing student should know when entering nursing school. Before making clear what these specific sections are, we want you to know that all the knowledge on TEAS 6 is based on the subjects you've already studied throughout your secondary and high school…,
If you're well prepared and know what to expect on the test, then you're getting a higher chance to pass it. Let's start with a closer look at the TEAS test format. Take our free TEAS practice test 2023 now to be well-prepared for your coming exam!
TEAS Exam Details
TEAS exam format
It's a great idea to familiarize yourself with the TEAS exam format so you will know what to expect on test day. The material you are tested on covers typical knowledge in grades 7–12. The Assessment Technologies Institute indicates that the TEAS test includes 170 multiple-choice questions that must be completed in 209 minutes, each test part has a specific time limit depending on the features of the sections. The test covers four knowledge areas as in the below table:
| | | |
| --- | --- | --- |
| Name of section | Number of questions/section | Time for each section |
| Reading section | 48 questions | 58 minutes |
| Mathematics section | 34 questions | 51 minutes |
| Science section | 54 questions | 66 minutes |
| English & Language Usage section | 34 questions | 34 minutes |
| Total | 170 questions | 209 minutes |
To be more specific:
Reading Section
Candidates will have 64 minutes to answer 53 Reading related questions. The content of the TEAS test revolves around the assessment of contexts, reading comprehension, and context to assess reading skills in a medical environment.
Mathematics Section
In the Mathematics Section, candidates need to answer a total of 36 questions in 54 minutes. The topic is given the focus on addition, subtraction, multiplication, division, using numbers, evaluation-specific measurements, and non-numeric fractions.
Science Section
This is an important section designed with 53 questions in 63 minutes. In this part of the exam, the candidate's task is to answer questions about anatomy, the structure of cells, the structure of the human body, the characteristics of biological molecules as well as the biological cycle of some species. In addition, knowledge and skills related to genetics and scientific reasoning are also required to answer the questions correctly.
English and Language usage
Within 28 minutes, candidates need to answer 28 questions about using English in a medical environment. Various topics revolve around the use of vocabulary, grammar, and idioms when communicating and negotiating with patients/colleagues.
TEAS test cost
How much is the TEAS test? The cost is about $60-$140, varies depending on your testing location. You may also be required to pay another fee for any extra schools you want to ship your scores to. 
Whether this is your first attempt or one of several, we have been working hard to provide you with all the essential and interesting tools you'll need to get a higher score on your exam. All our TEAS practice tests are free and available for you to take on any device. We at ABC E-learning follow your route to success and we want to see your progress toward your dream nursing career.
How To Utilize The TEAS Practice Test?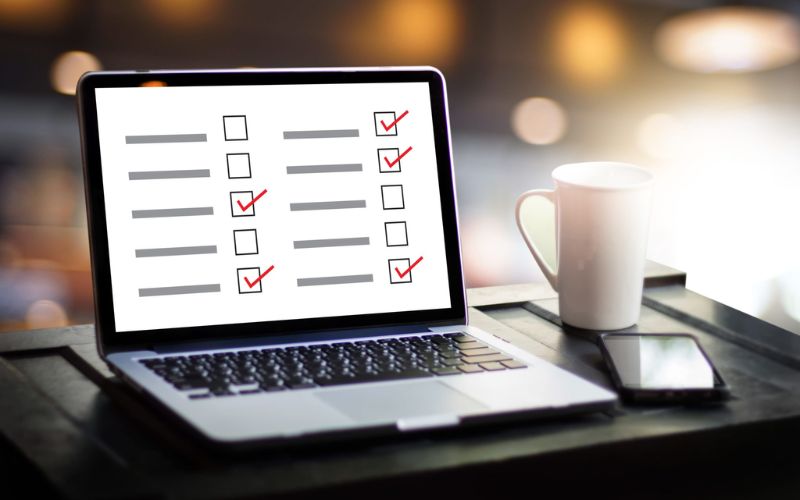 On this website, you can find thousands of free TEAS practice questions HERE. As you begin taking practice examinations, try the following strategies:
Limitations must be removed. Try taking the TEAS practice test with no time constraints, open notes, and a TEAS study guide. Obviously, don't rely on these materials, but keep them on hand.
Set a timer for yourself. Keep all of the same resources for the second practice exam, but time yourself to practice understanding how to pace yourself for the test.
Test Day should be simulated. After you've completed the first two TEAS practice tests, treat each subsequent practice test as if it were test day. Time yourself, turn off all outside resources, sit at a desk, and pretend you're at the testing center.
Why you should study with our TEAS Practice Test Free?
These are all the benefits of using our TEAS Practice Test:
Study anywhere at any time without an Internet connection.
Your own study plan will be set up automatically according to your test date
Practice with 3 different test modes
3 features: Weak/Medium/Strong questions help you clearly determine which area you should work harder on.
Customize your study reminder to receive a notification at any time you want
What Should Be Prepared When Registering For The TEAS Test?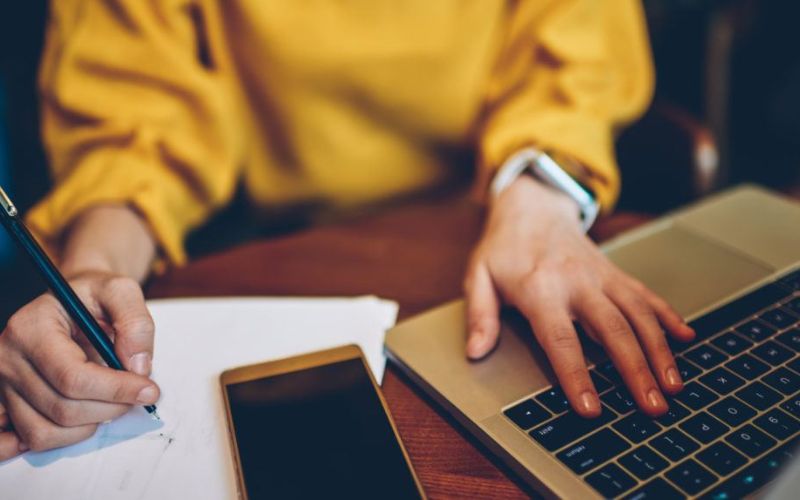 Schedule specific registration
When scheduling a specific registration, candidates will be motivated to study harder. In case you register for the test too early, you will not have enough time to prepare mentally and physically. On the contrary, if you register for the test too late, it just makes you feel stressed and discouraged. Schedule-specific registration also gives you enough time to apply to schools, by sending your score within the valid time frame required by the institution. Therefore, remember to take a test registration schedule that suits your ability and objectives.
Choosing the test center
If you take the offline test, you should consider carefully all the factors surrounding the test center. To be more specific, if you are taking the test offline via a 3rd party or at a school/educational institution, you need to know the distance between where you live and where you take the test. This will help you minimize unnecessary risks such as traffic jams or astray… Remember to select a center that would be best convenient for you to come. Also, remember to arrive at least 20 minutes early to complete the procedures before entering the exam room.
Complete the registration on time
Remember that the registration date often closes approximately 5 days before the test dates. So, complete the registration early to avoid any unnecessary risks. Also, be careful because even if you don't complete the test, the TEAS fee is non-refundable.
How To Register For The TEAS Test?
Registration Information for FMI:
The steps to register for the TEAS test are listed below: 
Visit ATI website

Either sign up for an ATI User account or sign in if you had created one.

Select the online store on the upper right side of the webpage

Select "TEAS" 

Fill out the Registration Page with the following information:

Product Type – TEAS for Nursing Students

Select Country,

State, and City

Select the test date you would like to take.
Follow the onscreen checkout and payment instructions. Please be aware, that FMI is a proctoring site for the TEAS and cannot assist with payment refunds or date changes. Be sure you do not make any mistakes. If there are any problems, direct to ATI Customer Service at 1-800-667-7531. 
Registration for Capital Region BOCES:
Capital Region BOCES offers the paper-pencil TEAS test over the year.  You can reach it at www.capitalregionboces.org or via phone number (518) 862-4709 to register for taking the TEAS exam at their location.  They also accept ATI TEAS results from other testing centers but an additional fee is required to send the scores to FM.
5 Helpful Tips For TEAS Exam Preparation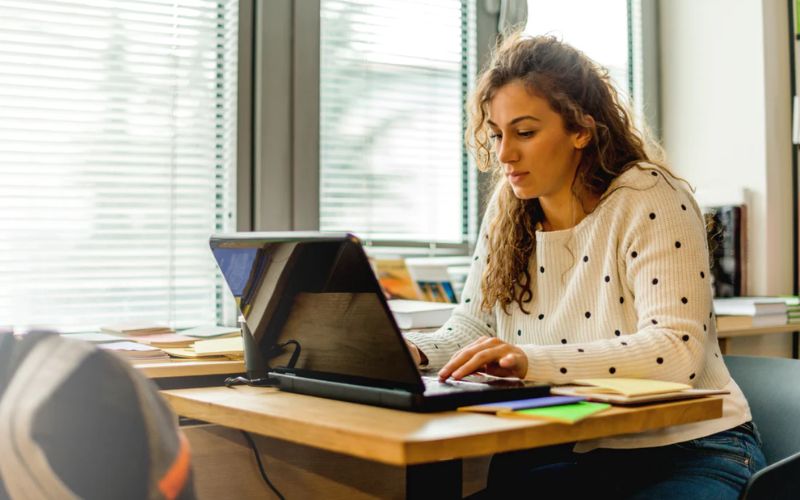 The TEAS test is important, which is why you shouldn't take studying lightly. If you want to pass it on to your first attempt, then you should plan on devoting plenty of time and energy to preparing. But how do you study for the TEAS test? Consider this advice.
1. Utilize Online TEAS Test Prep Resources
The ATI website is a great place to start finding out more essential information for the test. They released some study guides and learning tools for prospective nursing students to use. However, there are various online resources for candidates preparing to take the TEAS test. 
Our ABC E-learning team has collected thousands of excellent TEAS practice questions that can be extremely useful when studying. Our free TEAS practice tests will give you a better idea of which areas you should put more effort into others. The more questions you practice, the higher the passing chance you'll hold in your hand.
2. Register early
It's a smart tip to register for your exam early. Getting more extra time lets you read carefully the study guide materials and thoroughly prepare with more practice tests. Moreover, the ATI may provide you with an official study guide and other essential materials once you finish officially registering for the test.
3. Study with others
Studying with other candidates is incredibly helpful. Each person has their own strengths and weaknesses and they can support others in weaker areas. Knowledge-sharing is a valuable idea in any circumstance, especially in the academic aspect.
4. Print the study materials
Printed books and study guides are extremely essential and convenient in the learning process. You can mark up the pages, highlight important concepts or formulas, take notes in the book margins, and easily find the pages you need. A study by the Guardian indicates that a printed book helps readers recall information conveyed to them much better than a content-similar ebook does.
5. Set up a schedule
Keeping a fixed amount of time to study each day is a great idea in the learning period. Test-takers should NOT attempt the TEAS without good preparation and proper study time. You can set up and assign a specific time to study per day. For instance, from 8:00 to 10:00 p.m. from Monday to Friday and 3 hours per day on the weekend. Calendars or mobile apps/alerts are all great tools to keep you stay on schedule.
What To Bring On The TEAS Exam Day?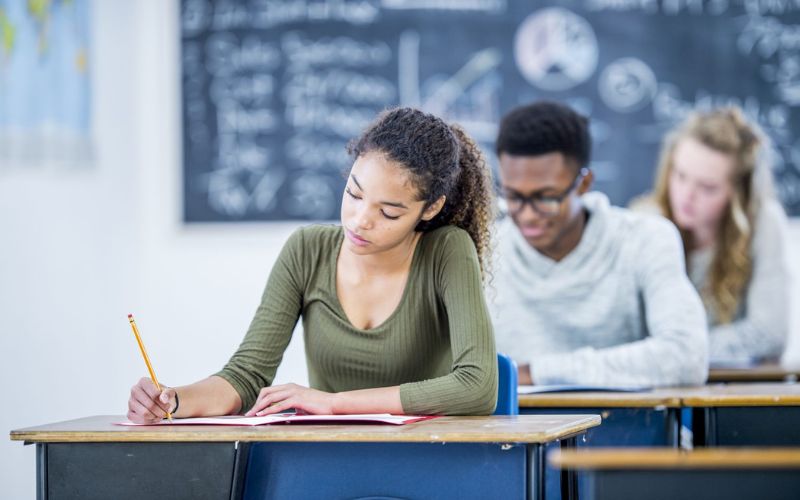 Bring the following items to the testing center:
A physical, government-issued photo identification document (ID) must be represented. It can be a state-issued driver's license/ID card, military ID, Passport and passport card, or US permanent resident card (green card). A student ID card or credit card is not acceptable.

Some sharpened No. 2 pencils with attached erasers. Pens, highlighters, mechanical pencils, and separate erasers are not acceptable.

Your ATI assessment ID in the verified email you received when registered for the TEAS test

If you take the test online, you will need to note your ATI account username and password to sign in.
Do not bring these items to the testing center:
Electronic or Internet-enabled devices are not acceptable. These may be smartphones, tablets, portable music players, smartwatches, etc. 

Don't need to bring your calculator, one will be provided for you.

Clothing and accessories like a jacket, hat, or sunglasses (except religious apparel). The proctor may inspect this clothing.

Do not bring personal items like a purse, backpack, or bag of any kind

Food and beverages
Items to be provided to you by the proctor:
If you are taking the paper-and-pencil version of the test, you'll be providing a four-function calculator.

 An on-screen calculator will be available in case you take the computerized test version.

Scratch paper: you should not write on this paper before the test starts or during your break, and it must be returned to the proctor when the test is finished.
FAQs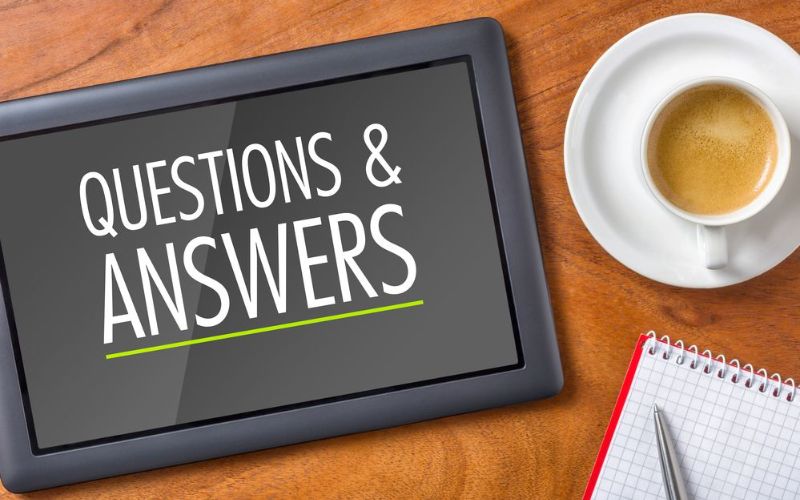 What is the composite score on the TEAS test?
This is the main score that combined the scores you got on all four sections of the TEAS test. Each school has a different standard for admission, but your composite score must be at least 60% to 70%.
Where do I find ATI TEAS Practice Test?
The ATI TEAS website (https://atitesting.com/) has available the materials for studying TEAS. Besides, you can take our free ATI TEAS practice test free 2023 directly on this website. Thousands of free TEAS practice exams are free for you. Furthermore, we gamified the questions round by round so you can pass them just like playing a game. Let's get ready together!
How much does the TEAS test cost? 
The cost of the TEAS test varies depending on the institution and setting, but it usually ranges from $70 to $100. The testing cost to take the TEAS test will vary depending on where you take the test (a college, university, or an ATI testing site) or the test format (paper-based or online). TEAS test costs will not be included in the application fees you must pay when applying to your chosen institution or university. In particular, you must pay the full exam fee via the ATI TEAS website even if you take your TEAS test at the institution/university you are applying to. Therefore, creating an account on the ATI official website is required. You can schedule and pay for the TEAS test as soon as you have done this. 
Can you take restroom breaks doing the TEAS 6 exam?
Test-takers are allowed to take 10 minutes to break after the Mathematics section in order to use the restroom or to get a drink of water or a snack. Drinks and food are not allowed in the testing labs but you may bring them and leave them in a locker in the Jordan Testing Center. During this break, students are not allowed to look at reference materials, use the internet or check email.
Can you do a TEAS exam online?
The answer is Yes. In fact, candidates can have different versions of taking your ATI TEAS test. You can participate offline at educational institutions/universities or take a remotely supervised online exam.
Each type of exam will have its own advantages and disadvantages. The main advantage of taking the test online is the convenience of registering for the test or paying. In addition, you can get the TEAS test report after you complete the final answer. This is in contrast to the paper-based format, which requires you to wait for a time before receiving the official report.
However, an online test will not be suitable for those who are not tech-savvy. You may encounter a lot of technical problems during the test, which can negatively affect your test results. Also, if you have eye problems (shortsighted or have just undergone eye surgery…), the online exam will not be a suitable format for you. Sitting in front of the computer screen for nearly 4 hours will also make your eye condition become worse and worse.
In general, consider carefully the advantages and disadvantages of each exam format before deciding. Make sure the format you choose is the best fit for you.
What is the TEAS test pass rate?
What is the TEAS test score needed for nursing school? What is a passing score on the TEAS test? In reality, there is no exact particular score that is considered "good". Whether a grade is considered good or not depends on many numerous factors, especially the regulations of the school where you apply. However, in general, a score between 59% and 79% would normally be considered "Proficient". At this level, you are regarded to have the necessary nursing knowledge, and most are qualified to attend medical school programs. In addition, a score between 80%-100% is considered "advanced" and "exemplary". Of course, achieving a score above 80% is always the aspiration of every TEAS test candidate. The higher your score, the better your chances of getting into high-quality programs, or more attractive career opportunities. By contrast, if you score less than 58%, it means that you have trouble with your nursing knowledge, and will need more consolidation for achieving progress in this field.
Increase your TEAS pass rate with our TEAS Test Practice
What's on the TEAS test report?
After completing the test, you will receive a report on the percentage of correct answers on your test. However, the time to receive the report will vary, depending on the exam format you choose. To be more specific, you can receive your score as soon as you complete the final answer in case you take the test via electronic format. On the contrary, if you take the paper exam, you need to wait longer to receive the results.
In the score report, there will be 3 different parameters:
Total Score: This is the overall score for your entire test. It will assess your overall capacity.

Content Area Score: This is a score calculated specifically for independent sections. You can rely on it to know your strengths, weaknesses as well as additional knowledge.

Sub-Content Area Score: This is the score calculated for the sub-categories in the test.
The difference in the TEAS test score report compared to other tests is in the special score parameters. Specifically, the TEAS report will provide more national mean scores, program mean scores, national percentile ranks, and program percentile ranks.
What is the validity term of the TEAS test?
There is no specific answer for the term of validity of the TEAS test. The validity of this term is at the discretion of each school, including the quality of entry and the individual requirements involved.
In fact, some educational institutions only allow candidates to submit TEAS certificates within 1 year of the test results. But some other schools/educational institutions may consider TEAS results valid for 2 years or more. However, if the current value of the TEAS test is too long (more than 4 years), there is a high chance that the candidate needs to take the test again.
What's on the new version of the TEAS test?
The TEAS test will be updated every 5 years on average, which means that after 5 years you will have to take a new version of the TEAS test. The most up-to-date version of the TEAS test – the ATI TEAS 7 – is expected to go into effect in the second half of 2023.
A new version of the ATI TEAS may be in the testing phase of new test sections or questions. It can be said that the most up-to-date version of the TEAS test is not going to be too different from the current version of the TEAS test.
To be more specific, in the TEAS test new version, it seems that there will be some updates in the number of questions. However, the number of questions in the total exam remains the same: 150 scored questions and the remaining are unscored ones. The total time for the whole test also remains unchanged at 3.5 hours. The main sections will remain the same with 4 sections: Reading, Math, Science, and Language Usage. However, there will likely be certain variations in the types of questions as well as the areas that are applied in this test. You can practice TEAS Test with ABC e-learning. We have the most updated version for you!
Final Words
In conclusion, taking TEAS practice tests is an essential part of preparing for the TEAS exam. By familiarizing yourself with the types of questions you will encounter, identifying areas of weakness, and developing effective test-taking strategies, you can maximize your chances of success on test day.
With dedication, focus, and thorough preparation, you can achieve success on the TEAS exam. So, keep practicing, and best of luck with your TEAS practice tests and ultimately the TEAS exam!
Don't hesitate anymore! Start your TEAS Practice Test right away!