Welcome to our free ATI TEAS Math Practice Test 2021. The TEAS Math test includes 30 challenging problems that focus on Numbers, algebra, operations, measurement, and data. There are hundreds of free TEAS Math practice questions available on our website. You can take it either on your laptop, tablet, or mobile phone at any time. All of our TEAS Math practice questions include full answers and detailed explanations so you easily know why your answer is correct or incorrect. Start your learning process right now with our TEAS practice test. 
The following sample test includes 10 ATI TEAS Math practice questions. Let's see how you perform in this section of the TEAS test!
Studying for TEAS Math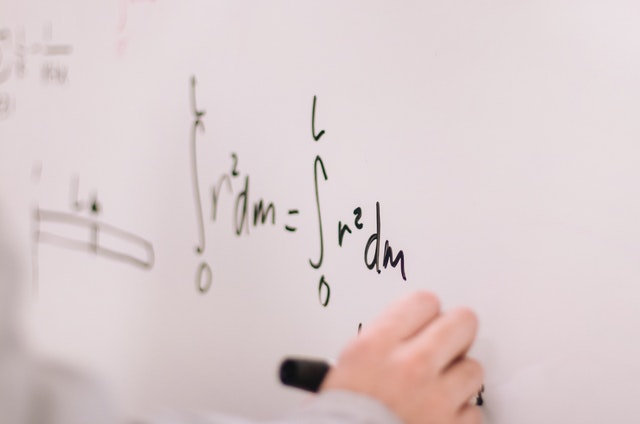 TEAS Math Practice Test
Math can be considered the most difficult subject in the TEAS exam. Many students struggle with this topic because they often forget important Math concepts. Our TEAS Math practice test ensures that candidates will remember the most important concepts or review the concepts they forgot. On this website, we also offer a free TEAS Math Study Guide to help you get all you need to know about this test section including TEAS math review and necessary testing tips.
Hence, how to study for the Math test?
Grasp Important Concepts
This should be the very first step students should take before the TEAS math exam. If a student does not clearly understand a concept, they can not perform well when they are tested on that kind of math.
Our TEAS Math practice questions go over all math concepts that can appear on the TEAS exam. The detailed explanation will let students know why this answer is correct but not others.
Combining theory with practice creates the most efficient prep method possible.
Take TEAS Math Practice Questions
Taking practice questions is a must-have step when preparing for any exam, especially for the TEAS math section. Sometimes, test-takers may think they already grasp the concepts. But when they deal with the actual test, they realize they cannot use those concepts.
We wanted to ensure that this terrible thing did not happen to our users. You should review an important concept, take some questions about it, and see how they are solved.
If you did not perform well, you can review the correct answers and see why your answers were incorrect with our detailed explanations. Understanding why a question was right or wrong will not only allow you better remember it but also save your time when studying.
TEAS Simulated Exams
When you feel you are ready enough, it is time to take some simulated exams. Our TEAS practice tests have the same format as the actual test. We also include 3 test modes from easy to hard and hardest to let you familiarize yourself with pressure while testing. This will help you become more comfortable and confident before taking the actual test.
You can take the hard or hardest mode to train yourself to adapt to time pressure. The higher your score on these mimic exams, the higher the passing possibility you get.
How many questions are on the TEAS Math exam?
The TEAS math portion has 36 multiple-choice questions in total. Out of them, 32 will be scored and 4  will be unscored. The unscored are pretest questions that will not be counted towards your final score. You can not know which question is a pre-test one. The Math exam will have 23 questions about Numbers and Algebra and 9 questions about Measurement and Data. You can learn all the TEAS math questions with our TEAS Math practice test.
How long is the TEAS Math exam?
The TEAS exam is 209 minutes in total (3 hours and 29 minutes). Candidates have 54 minutes to finish the math subtest, which includes 36 multiple-choice questions.
Can you use a calculator for the TEAS test?
Yes, students are allowed to use a calculator on the ATI TEAS math exam. 
On test day, a four-function calculator will be provided by the test administrator if you take the in-person version of the TEAS. You can use your own calculator.  However, it should be a similar style calculator as the provided one. Any calculators with built-in or specialized functions are not permitted. 
If you take the online (remote) TEAS version, a drop-down calculator is built on the screen.
What is a passing TEAS Math score?
The score requirements for the TEAS math test depend on the nursing program you choose. After finishing the exam, you will receive a total score for four sections (science, math, reading, and English and language usage). Separate scores for each section will also be shown. Various nursing programs ask for a total score of at least 60% – 70%. Students should get a higher score than the program's minimum score requirement to have a higher chance of admission.
What kind of math is on the TEAS test?
The TEAS Test includes 22% of math, 31% of reading, 31% of science, and 16% of English and language usage. In the math section, you may meet questions on these key concepts:
Identify the relationship between two variables

Interpret and evaluate data from tables, charts, and graphs

Translate phrases into equations, expressions, and inequalities

Convert percentages, decimals, and non-negative fractions

Use estimation strategies to solve real-world problems

Order and compare rational numbers
Now it's time to take our free TEAS practice test to practice TEAS test math. Let's start now!